CCL offers storage tank solution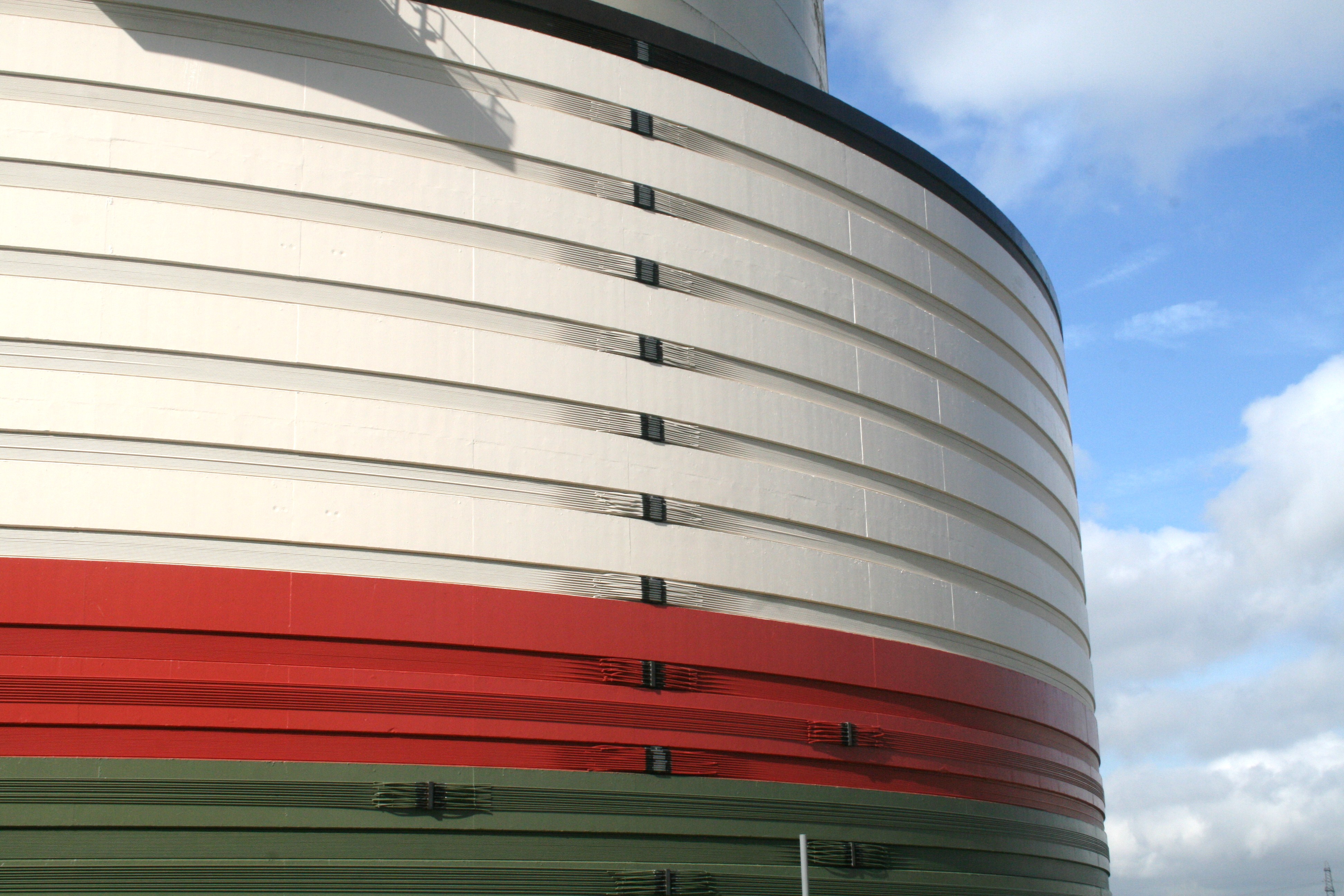 CCL provided a design and operational solution to replace the restrainment system on a reinforced concrete bund wall at a storage tank upgrade project for National Grid at Isle of Grain.
The liquid gas storage tank has a capacity of 50,000m3 and is surrounded by a 19.5m high bund wall, constructed using 470mm thick reinforced concrete, with 14 pre-loaded multi-wire bands in horizontal rebates providing restrainment.
In order to refurbish the bund wall, CCL devised a system for the safe de-tensioning of the existing bands, followed by installation of a bespoke solution involving specially designed and manufactured anchors, capable of restraining bursting forces of 223 tonnes per anchor. After the loaded tendons had been safely de-tensioned, scaffolding was erected around the circumference of the structure to allow the CCL team to remove the wires and prepare the concrete surface so that a new restrainment system could be installed.
Unbonded strands in special sleeves were individually placed in each recess of the bund wall, with an additional three bands installed in the lower section. The specially designed anchors were installed on each band of strands, which were then stressed to allow concentrated forces to be resisted for the full height of the bund wall.
Upon completion of 5,575 tonne of restrainment stress, a weatherproof coating was applied. All works were carried out while the tank remained operational, although at a reduced capacity.
The company was commended by the client for its innovative design and safe manner of working in an extraordinary environment.