Freyssinet protects Lincolnshire bridge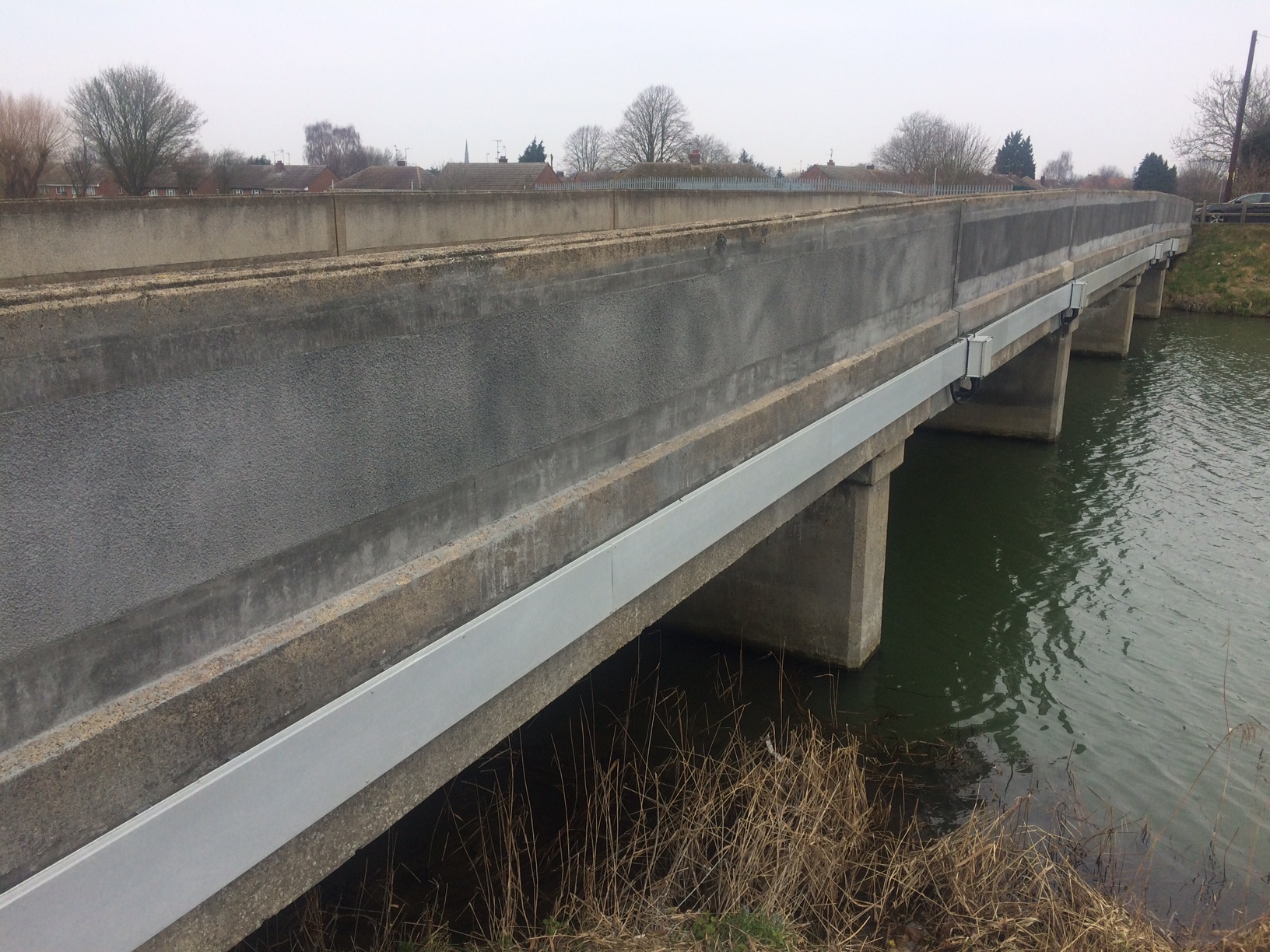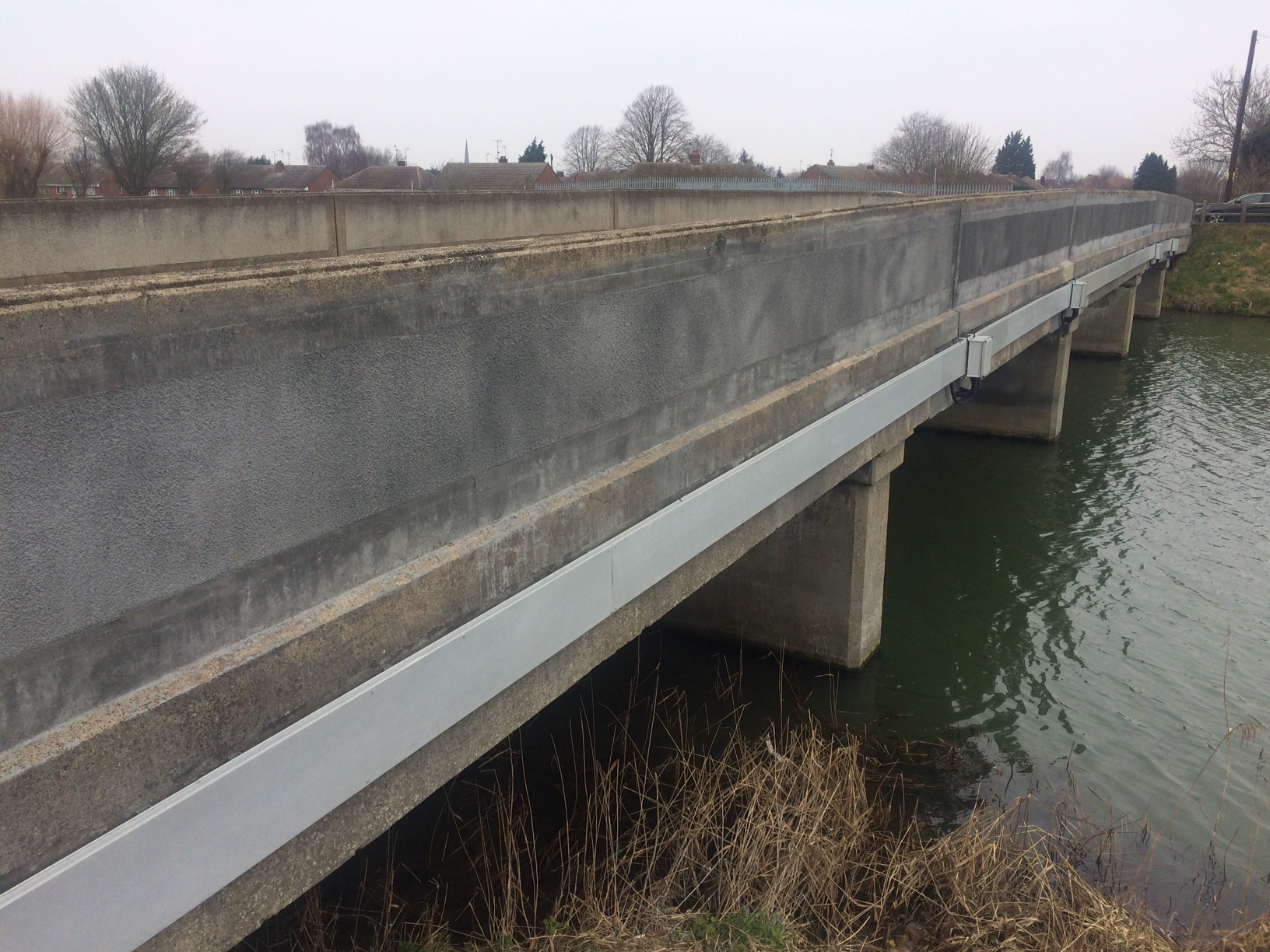 Freyssinet was awarded a contract by Lincolnshire County Council Alliance at Clay Lake Bridge Spalding, Lincolnshire.
The works comprised of hydrodemolition by AquaForce Limited to remove the delaminated/spalled concrete, followed by sprayed concrete repairs. Additional concrete repairs to the parapet walls and to reinstate with spray concrete were instructed during the contract.
Works were undertaken to design, supply, install, commission and then monitor an Impressed Current Cathodic Protection system to a design developed by Freyssinet's Subsidiary company Corrosion Control Services Limited. CCSL engaged the services of fellow CPA member Corrosion Prevention Limited to assist in the design.
All works beneath the deck were carried out from modular pontoons situated in the Coronation Channel. The concrete repairs were reinstated by Freyssinet's Specialist Spray Concrete repair contractor Gunite Solutions Limited.
The impressed current cathodic protection (ICCP) system comprised of two anode types. Vector Ebonex discrete anodes were installed into drill holes and Chemical Newtech anode mesh was used to protect one metre either side of the joint.
The structures repaired and protected comprised of the four halving joints; which were split into eight independently controlled zones. The remote monitoring and control system was developed by fellow CPA member Omniflex Limited in conjunction with CCSL.
The works were installed by Freyssinet Limited and supervised throughout by Corrosion Control Services Limited. Once the electricity meter is installed CCSL will commission and monitor the system for 56 weeks.