Resapol London relocation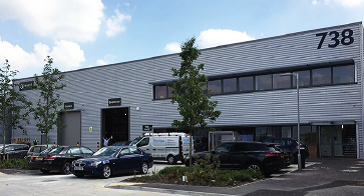 The Resapol London depot has completed its relocation to bigger and better premises.
Resapol's London depot has historically been one of the company's busiest branches, experiencing a number of very profitable years since the branch was officially established in 2002. Recent months have seen further growth, with the depot consistently bringing in a vast range of customers from various sectors, resulting in the old depot being both undersized and impractical.
The search for a new depot has been a long and intense process; company directors Sean Ofsarnie and Lloyd Phillips, with the help of London manager Richard Lomas, have been delving deep into the London area, canvassing potential suitable premises over the last several months.
After much deliberation the new depot was chosen, in a location just 0.4 miles from the old depot in Park Royal. Situated on Abbey Road just off the North Circular Road, the excellent transport links in the area played a massive part in deciding the location. With customers and suppliers set to the visit the depot on a daily basis, it was important that the new location was easily accessible.
The new premises also comes fully equipped with a larger warehouse space, which will allow the team to offer more stocked materials in greater quantities, reducing the time taken to get products on site and ready to use.
Resapol London is now located at 738 Tudor House, Abbey Road, Park Royal, London, NW10 7UN. Call 0800 083 1942 for more information.