Alliance announces 2017 award winner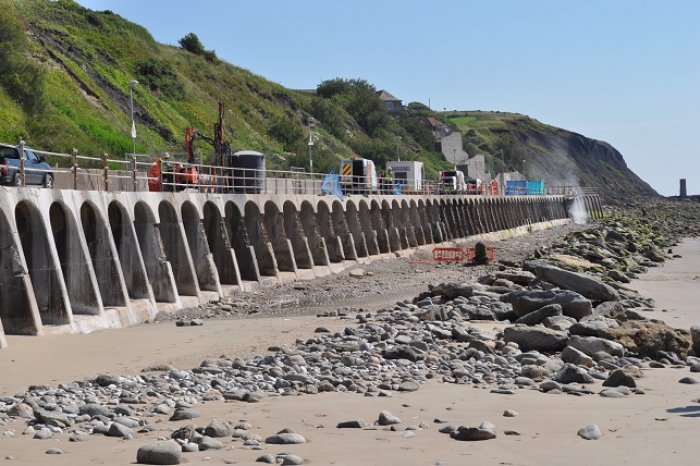 The Structural Concrete Alliance has announced Concrete Repairs Limited (CRL) as the winner of the 2017 Structural Concrete Alliance Award for Repair and Refurbishment, for its refurbishment of the Coronation Parade promenade/breakwater in Folkestone.
CRL worked in challenging conditions to provide extensive sympathetic structural repairs and to install an impressed current cathodic protection system to the Coronation Parade promenade/breakwater in Folkestone.
CRL recommended the installation of a cathodic protection (CP) design, which allowed the anodes to be installed from the top of the structure along the promenade roadway, thus allowing work to continue during high tide.
Second place went to Volkerlaser for its innovative repair and protection scheme for  Wolverhampton Civic Centre Car Park. Volkerlaser transformed the site through a range of concrete repairs to the decks and columns, sprayed concrete repairs to the soffits and associated specialist activity including high pressure water jetting, deck waterproofing, coatings and resin injection.Freyssinet achieved third place for its work on the M6 J16-19 Smart Motorway upgrade project. Its concrete repair solution offered an innovative encasement and encapsulation approach utilising a flowing concrete and installed an Impressed Current Cathodic Protection (ICCP) system to overcome remaining chloride contamination.
The winners were announced by former BBC Breakfast Host, Bill Turnbull, at the Concrete Society Awards Dinner held at the Grosvenor Hotel, Park Lane, London on 16th November.