APA ADAPTS NAVAL JETTY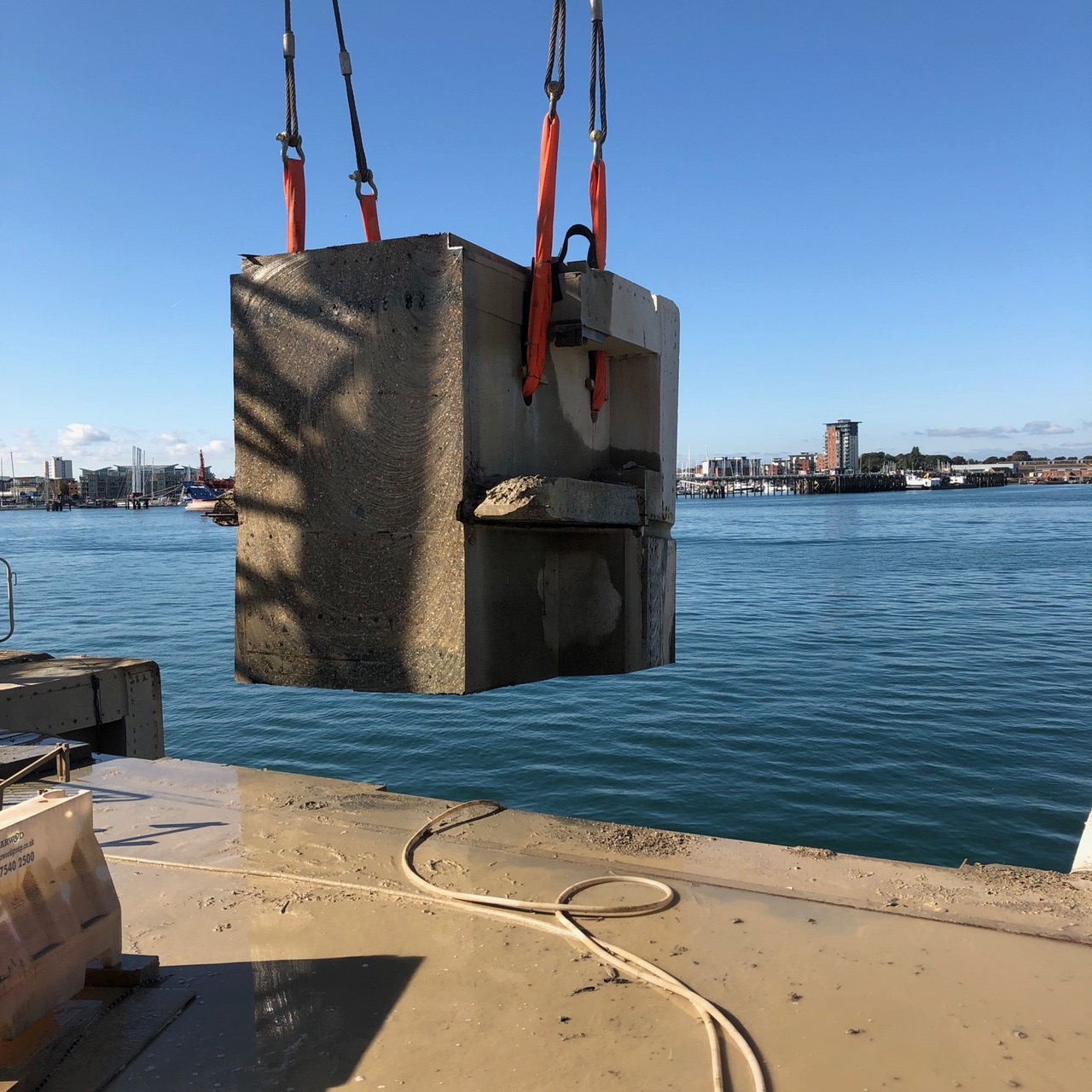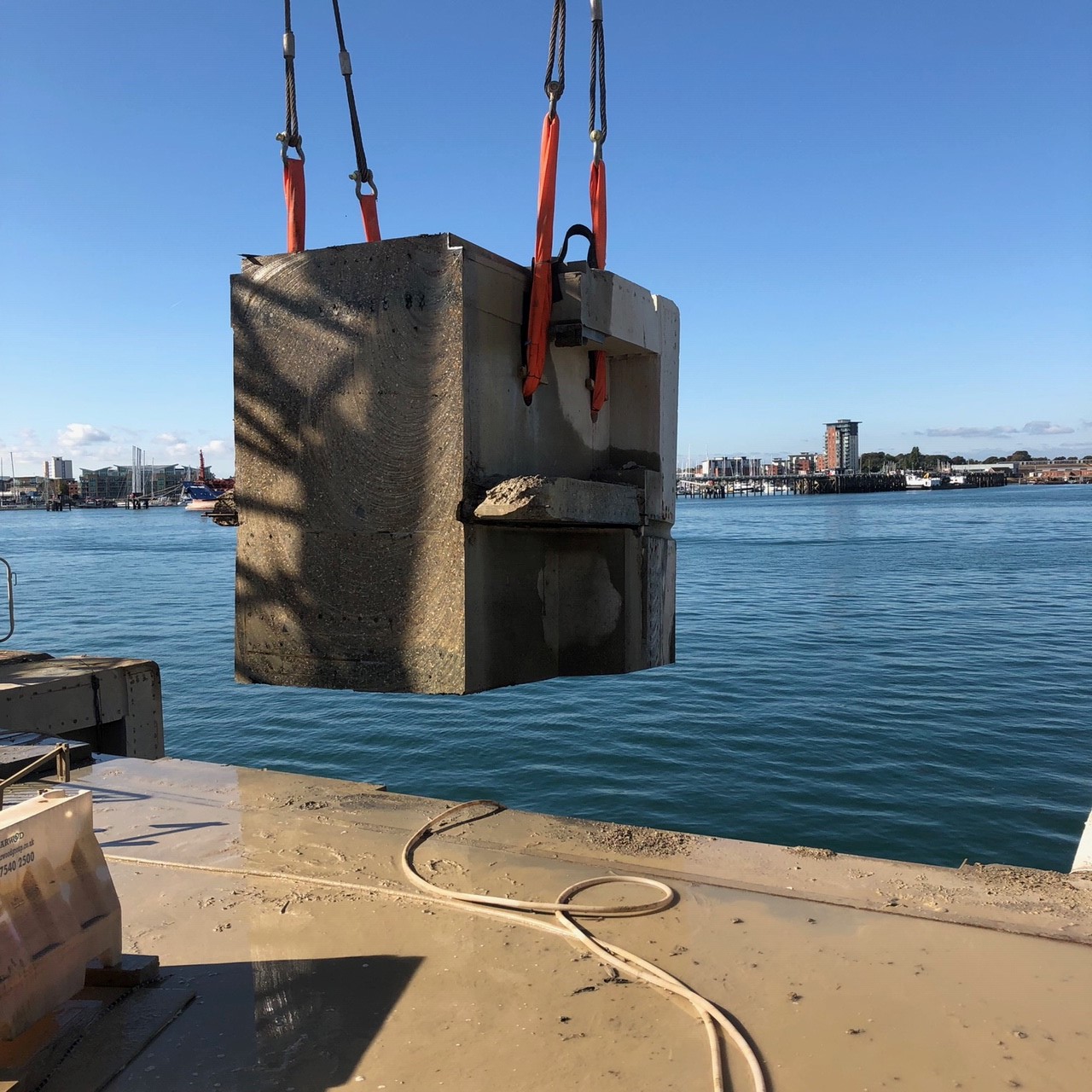 APA Concrete Repairs Ltd has recently undertaken structural refurbishment works on Victory Jetty of Her Majesty's Naval Base (HMNB) Portsmouth, in order to create a second operational berth. The purpose of the adaptation works and resultant additional berth, was to ensure that the jetty can fully accommodate both HMS Aircraft Carriers.
APA was responsible for the design, cutting and removal of large sections of concrete from the jetty. An extensive design phase was first undertaken, in order to accurately formulate the dismantling process for this complex project. A new underwater wire saw was designed and built by APA, specifically for the works required.
A specialist diving team was utilised throughout, in order to effectively cut and remove large sections of the jetty. The method employed allowed for access without additional platforms, thus saving the client significant costs for additional access. Once removed, all sections of concrete and steel were safely crushed and recycled.
These adaptation works have confirmed the future of the Portsmouth Naval base for the next 50 to 80 years, ensuring it will now be the only port where both the HMS Queen Elizabeth & Prince of Wales Aircraft Carriers can berth simultaneously.