CCL solutions for Liverpool One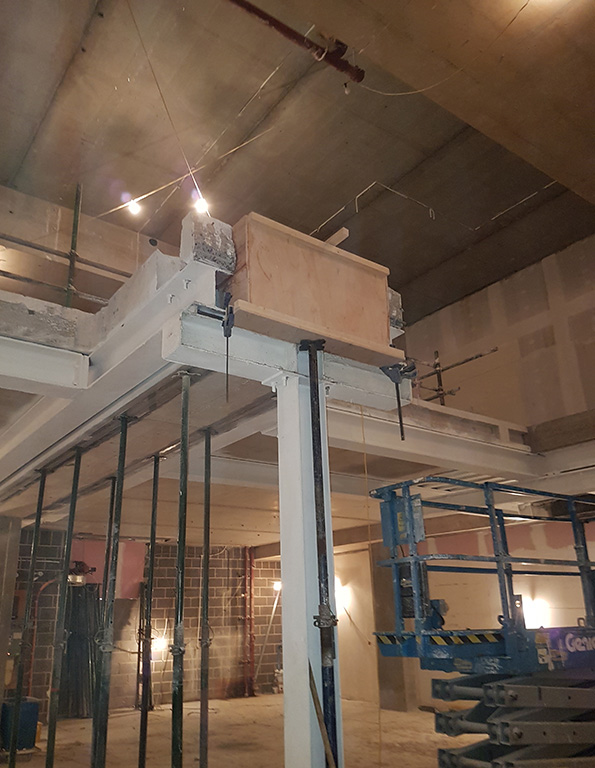 CCL provided specialist advice to Liverpool One and Waterman on proposed modifications to an electronics store in the Paradise Street development.
Site 13b of Liverpool One consists of two levels of shop frontage with an elevated walkway along a pedestrian street. The original structure, built around 2005, included post-tensioned beams with a precast plank slab with in situ topping and integrated void formers.
A new tenant wished to remove some of the level two beams and slabs to create a 9,000 sq. ft. double height store with feature stairs and mezzanine floor.
CCL advised the installation of additional steelwork to accommodate the structural changes and extra loading on the level one PT slabs and beams; cutting of existing beams at level two; and removal of the adjacent slab.
Since the modifications changed the existing moments and shears in the level two beams, strengthening was required using CFRP plates to the soffit. In addition, one of the existing RC columns supporting the PT beam was replaced with a steel T-column section to support the beam end and the new steelwork installed in the opening created by removing the slab. CCL located the tendons within the PT beams, formed grout anchors and successfully cut the strands and reformed a visual concrete end to the beam.
The additional steelwork at level one imposed additional point loads so CCL performed design checks and installed a combination of CFRP laminate strips and CFRP wrapping to enhance the bending and shear capacity of the existing beams.