Cemplas revives South Bank Centre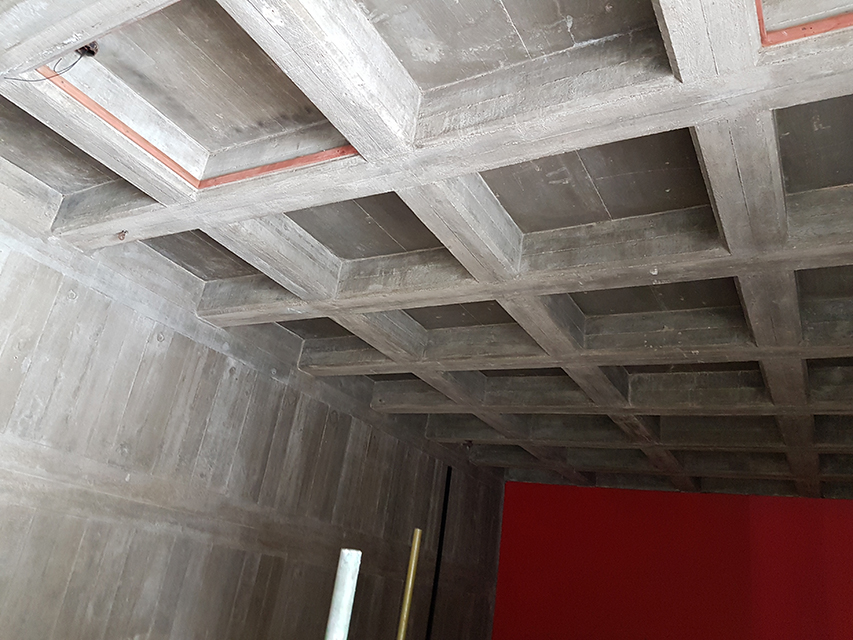 As part of a two-year, £28 million restoration of London's prestigious South Bank Centre, Cemplas has carried out extensive concrete restoration and repair works to the internal concrete architectural elements of this globally famous arts venue.
As part of Europe's largest centre for the arts, attracting more than six million visitors annually, the Queen Elizabeth Hall, Hayward Gallery & Purcell Room are being restored to their original character, which includes renovating board-finished concrete walls and coffered concrete ceilings.
"We're of course used to working on the outside of landmark buildings," commented Chris Saunders, Cemplas Estimating & Contracts Manager. "However, the challenge of working on the inside of an iconic building such as the South Bank Centre was one that we absolutely relished.
"With the decorative wooden panelled interior for example, it has been essential to retain exacting humidity controls whilst carrying out concrete cleaning with essentially dry & water-free solutions inside the building".
Remmers' Arte Mundit product – a 'peelable' poultice – was applied to most surfaces of the exposed internal concrete elements creating an elastic film over the surface which, when peeled away, removed superficial dirt that had built up on the concrete over the years since the centre's opening back in the 1960s.
The rear walls of the Queen Elizabeth Hall stage also saw black paint removed using the 'Doff' method and Tensid Tavec 201 Biodegradable paint remover.
Once cleaned, repairs have had to be carried out to areas of the decorative concrete and blended in to ensure that they are not easily visible.