CSC Services protects Hartlepool Power Station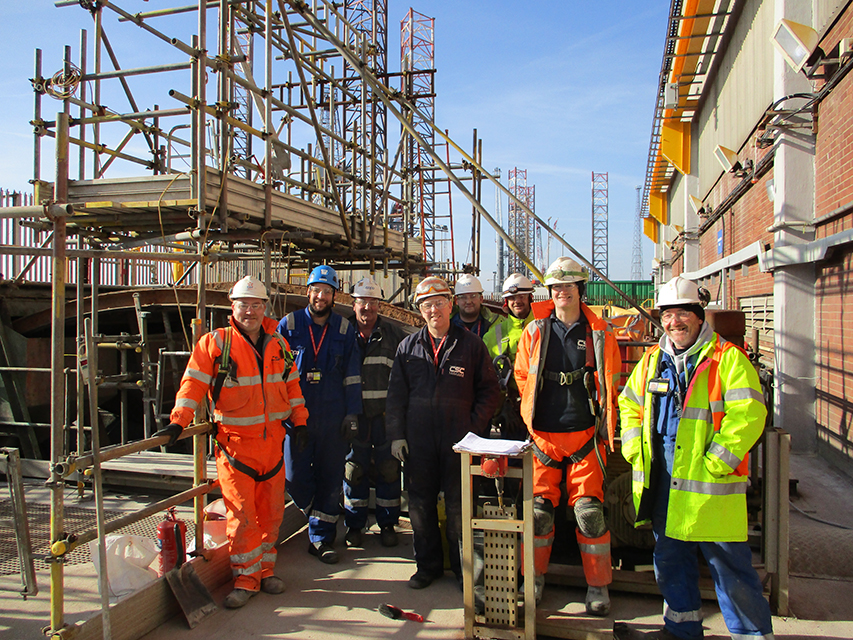 Meticulous planning and a scheme of 24-hour working meant power station refurbishment work that historically took over one hundred days was completed within three weeks by CSC Services.
Working for EDF Energy's contract partner Cape, CSC Services installed a cathodic protection system to one of the drumscreen chambers at Hartlepool Power Station during the planned shut-down of one of the reactors, earlier this year. Two twelve-hour shifts were worked each day/night.
Carbonation and chloride ingress of the reinforced concrete structure had been caused by sea salt passing through the drumscreen as part of the Power Station's cooling process.
A cathodic protection system was specified to address corrosion across the entire area treated. This could not be achieved with conventional repair methods without removing all the concrete where salt or carbon dioxide had penetrated.
Hammer testing of concrete surfaces was undertaken prior to hydro-demolition to give an estimated square meterage of the repair site. Following the hydro-demolition of spalled concrete, a site inspection quantified the structural reinforcement replacement bar and anode requirements.
580 sacrificial anodes were installed and several hundred metres of structural reinforcement replacement bar fitted, in a range of dimensions. Over 22,000kg of concrete was then spray applied to return the structure's surface to profile. Access ladders, platforms and framework were then replaced.