CSC SERVICES REPAIRS HINKLEY POINT B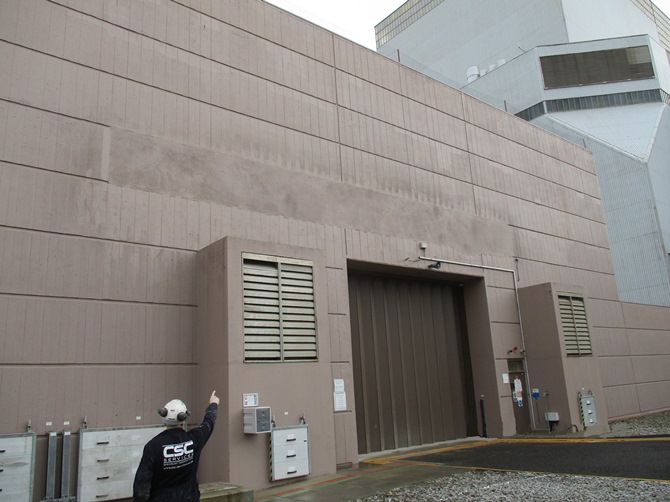 CSC Services completed over 300 significant concrete repairs at Hinkley Point B Power Station during a seven-month period in 2018.
Defective concrete was broken out to allow for exposed reinforcement to be prepared and treated. Flexcrete's Steel Reinforcement Protector 841 was used to protect the steel reinforcement prior to the application of concrete repair mortars. This flexible coating forms a highly alkaline coating with a degree of elasticity which not only protects the steel from aggressive acid gases, moisture and chlorides, but passivates the steel surface chemically to prevent further rust formation.
A high strength structural repair mortar was used for the repairs. Monomix HD by Flexcrete is a high strength, waterproof, shrinkage compensated, standard density mortar with good abrasion resistance.
For the structural waterproofing, a cementitious coating was used. Cementitious Coating 851 by Flexcrete is a modified polymer coating. It provides chloride protection and enhances the durability of reinforced concrete by reinstating effective cover to achieve the specified design life.
A larger repair (as shown in the image) was completed using Sika spray applied concrete. SikaCem 133GP Gunite was specified to repair the 15m of hollow concrete, following the installation of steel and a Sika steel protection system.
All concrete repair works have a fifteen-year service life guarantee, to satisfy the operational requirements of the Station. The repairs are passive in nature and will not require any maintenance.