PJMEAR RESTORES BALFRON TOWER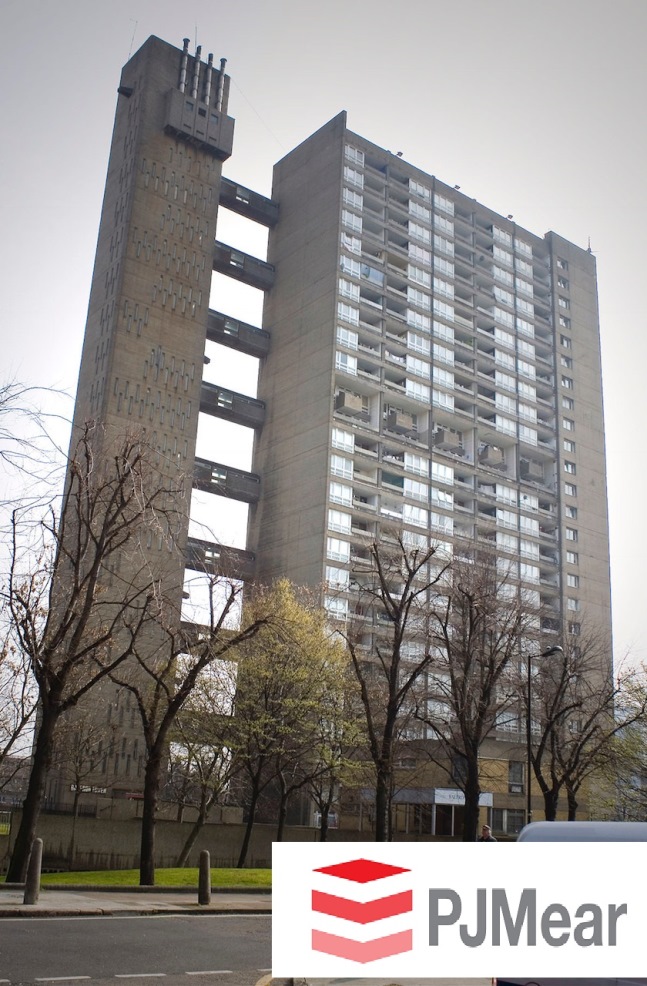 PJMear is pleased to announce that it is completing works on the iconic Balfron Tower, designed by Erno Goldfinger.  As concrete repair specialists we were given the responsibility of restoring Balfron Tower, in association with Telford Homes and using Flexcrete repair products.
The attention to detail to ensure Balfron's original design was honoured has been rigorous. Having followed the strict scrutiny of English Heritage we are confident our work will play a lasting contribution in maintaining Balfron Tower as one of Britain's leading "Brutalist" Grade II listed buildings.
PJMear was selected for this project because of its reputation and ability to match aggregate repairs and to complete the full aesthetic restoration of Balfron Tower.
Additional works were also required including our sympathetic cleaning processes to remove carbon staining, which have been very effective in uncovering the aggregate that lay beneath.
New developments in products and applications since Balfron's original construction in 1965-1967 enabled modern updates to Balfron without altering its appearance. Fire-proofing, water-proofing and migrating corrosion inhibitors have all now been applied.
Because of the historic restoration work undertaken by PJMear, Balfron Tower will continue to serve its original purpose. Balfron's twenty-six storeys can now safely provide 146 homes for happy Londoners for years to come.
To see other projects from PJMear including concrete repair, historic stone restoration and our external wall insulation, visit http://www.pjmear.co.uk.