ALLIANCE TO EXHIBIT AT BRIDGES 2019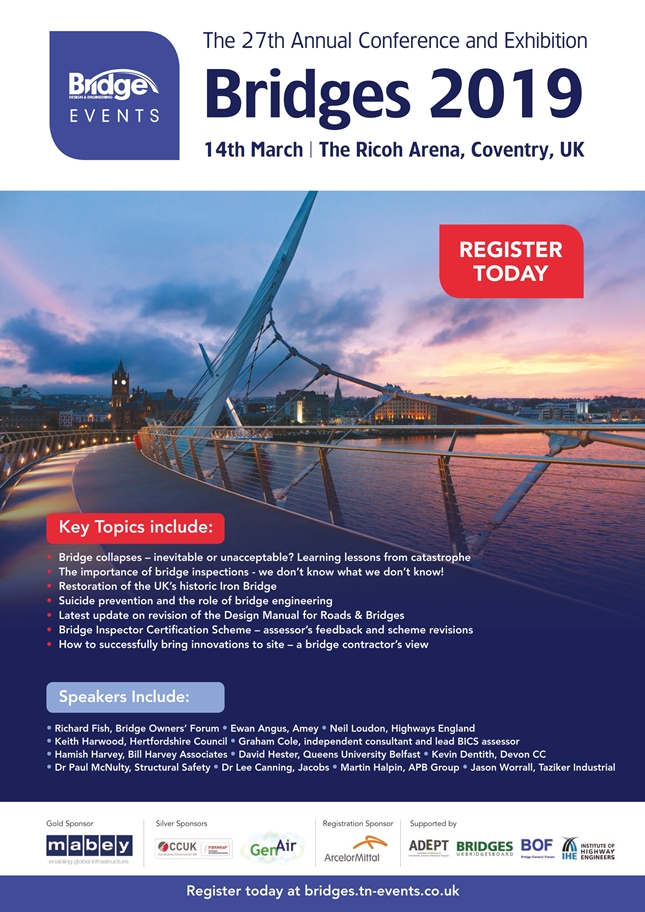 The Structural Concrete Alliance will be exhibiting on stand A10 at the Bridges Show taking place at the Ricoh Arena in Coventry on 14 March.
Alliance representatives will be on hand to provide information on the latest Alliance activities, including planned Demonstration Days, Roadshows and currently available guidance documents.
The Structural Concrete Alliance brings together contractors, manufacturers and distributors alongside associate organisations such as test laboratories and consulting engineers. Providing a definitive source of information for all involved in the repair, refurbishment & management of concrete infrastructure, and the protection from corrosion on a range of structures.
The Structural Concrete Alliance brings together the Concrete Repair Association (CRA), Corrosion Prevention Association (CPA) and Sprayed Concrete Association (SCA) to provide a single co-ordinated voice, and source of reference for the structural concrete refurbishment and repair industry.