Fosroc repairs Campbell Road Bridge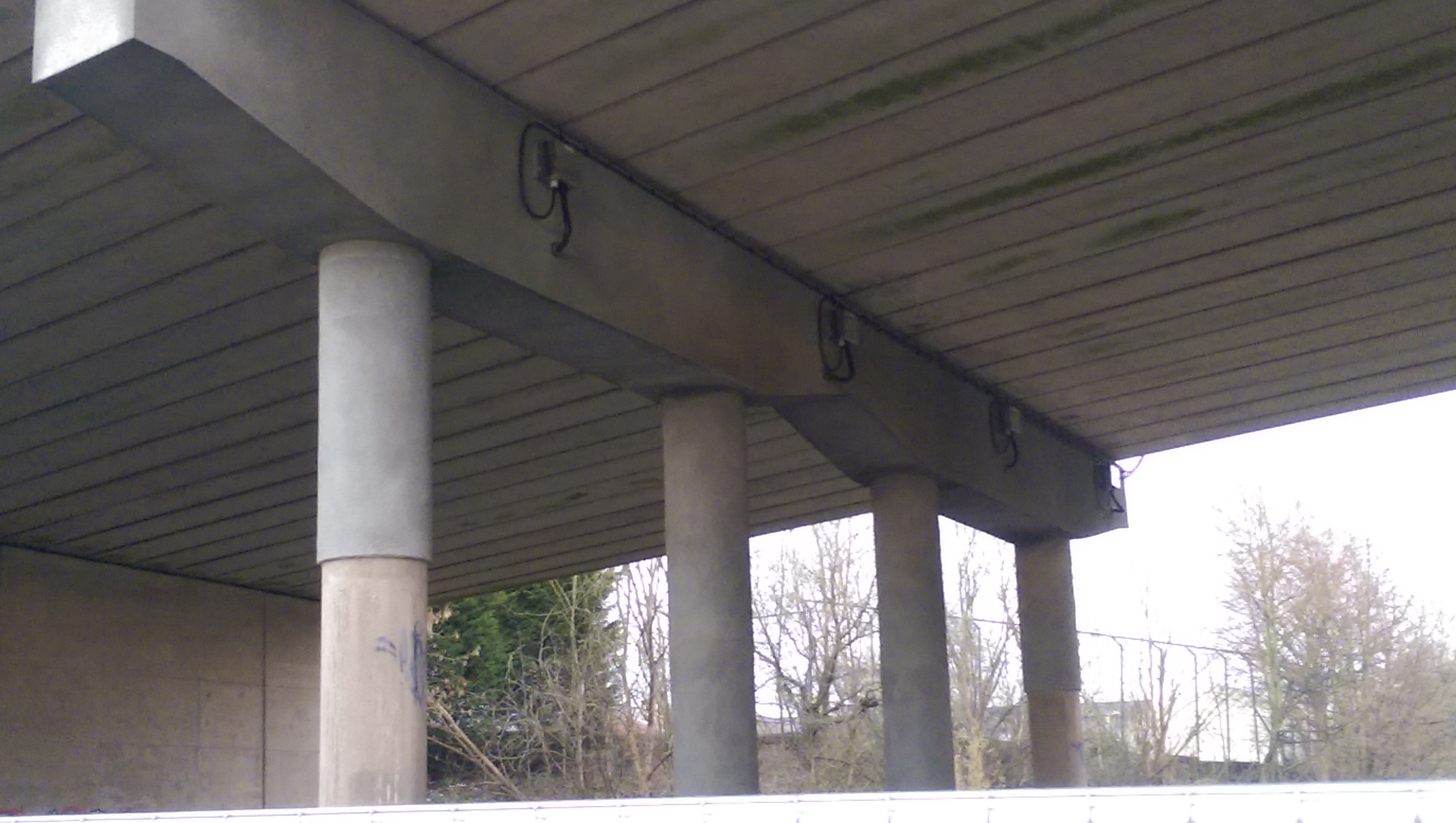 Repairs were required to the Campbell Road Bridge near Stoke-on-Trent which carries the A500 over the River Trent. Water contaminated with chlorides was found to be leaking through the longitudinal and transverse bridge joints onto the supporting crossbeams and columns causing corrosion, delamination and spalling of the structure.
Working together with concrete repair specialists CLM, Fosroc proposed Renderoc LA60, designed for the reinstatement of reinforced concrete where low permeability characteristics are required and where high compressive strength is a consideration. Renderoc LA60 is suitable for use where excellent chloride and carbon dioxide resistance is required making it ideal for highways repairs where these chemicals are usually present.
During testing carried out at Aston University to ensure the product conformed to Highways England requirements, the quality of the material was commented on as being some of the best material they have seen in years.
Renderoc LA60 is easy to use requiring only the addition of clean water on site and can typically be applied in thicknesses between 25 and 300mm. Site operatives mixing and placing the material said how easy the mixing was and that the material did not segregate during placement, which helped with the successful delivery of the project on time. The works were completed with a uniformed sprayed concrete finish using Renderoc DS.
Renderoc LA60 is alkaline in nature and will protect the embedded steel reinforcement, providing a durable and sustainable solution for the repairs to the Campbell Road Bridge.