Highways England Publishes Standard Specification for Galvanic Anodes within Repair Patches
Engineers with responsibility for managing UK highways structures can now quickly specify galvanic anode patch repair protection, without preparing a Departure from Standard, by incorporating Clause 5712 from the Manual of Contract Documents for Highway Works (MCHW).
It has become common practice to install galvanic anodes at the boundary of concrete patch repairs to control the spread of spread of corrosion and extend repair life, especially when the surrounding concrete is contaminated with chlorides. A further sign of the acceptance of galvanic anode technology is the publication of the latest Design Manual for Roads and Bridges (DMRB) which incorporates the Standard for Civils Work CS 462 and the Specification for Highway Works , Series 5700 – which includes clause 5712, a standard specification for the use of galvanic anodes in patch repairs.
CPT PatchGuard conforms to Type 1b galvanic anodes as described in the new specification. Type 1b anodes are grouted into small drilled holes around the inside boundary of patch repairs so that the anode is located within the contaminated concrete around the patch. This design maximises current output as the anodes are located in a relatively low resistivity environment within the host concrete and close to the steel requiring protection.
If you are responsible for a structure suffering from reinforcement corrosion, CPT's technical team are on hand to offer advice and assistance including a BS EN 15257:2017 Level 4 cathodic protection design service.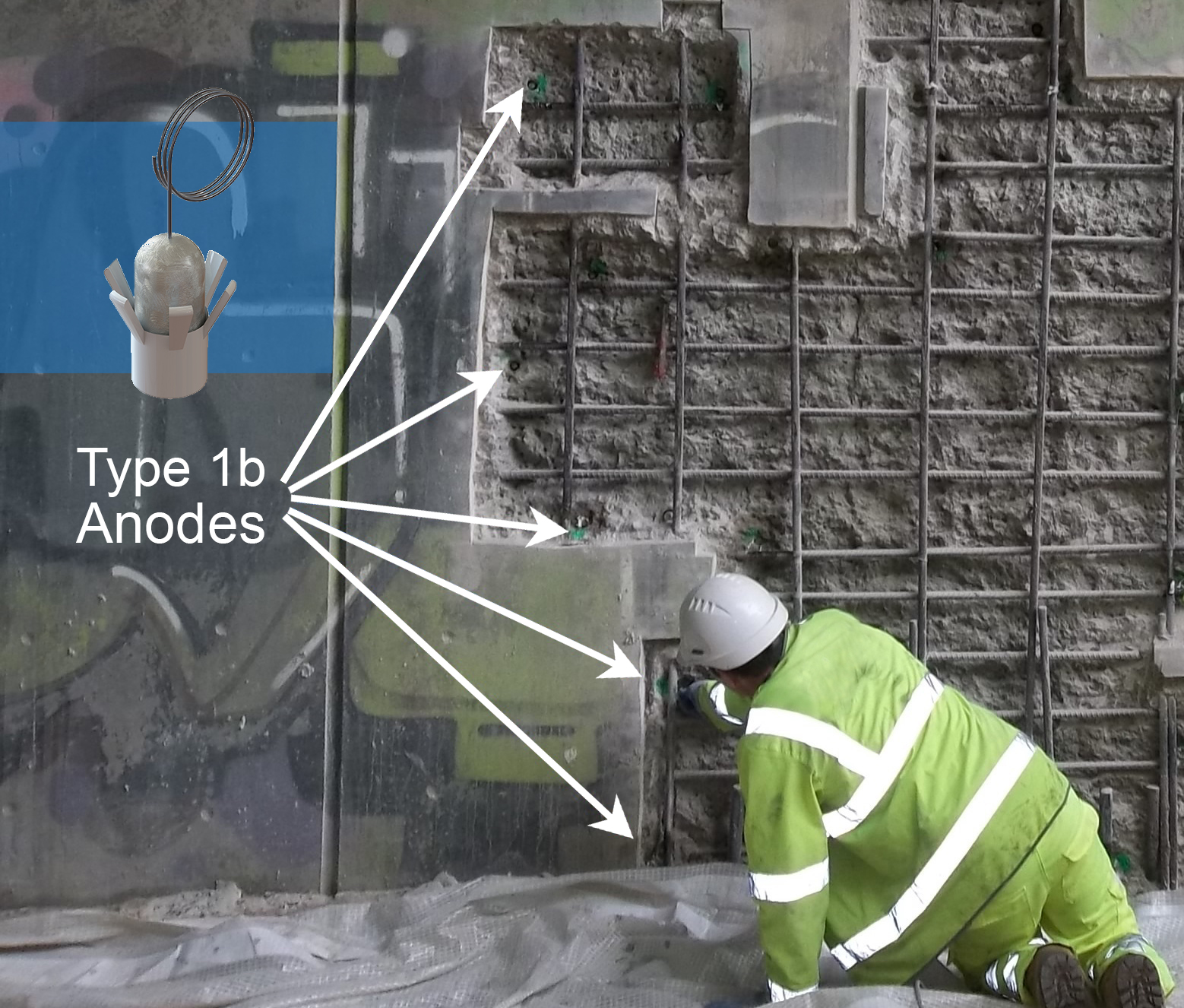 Picture notation: PatchGuard anodes being installed on a Highways England structure