Spray repair from Weber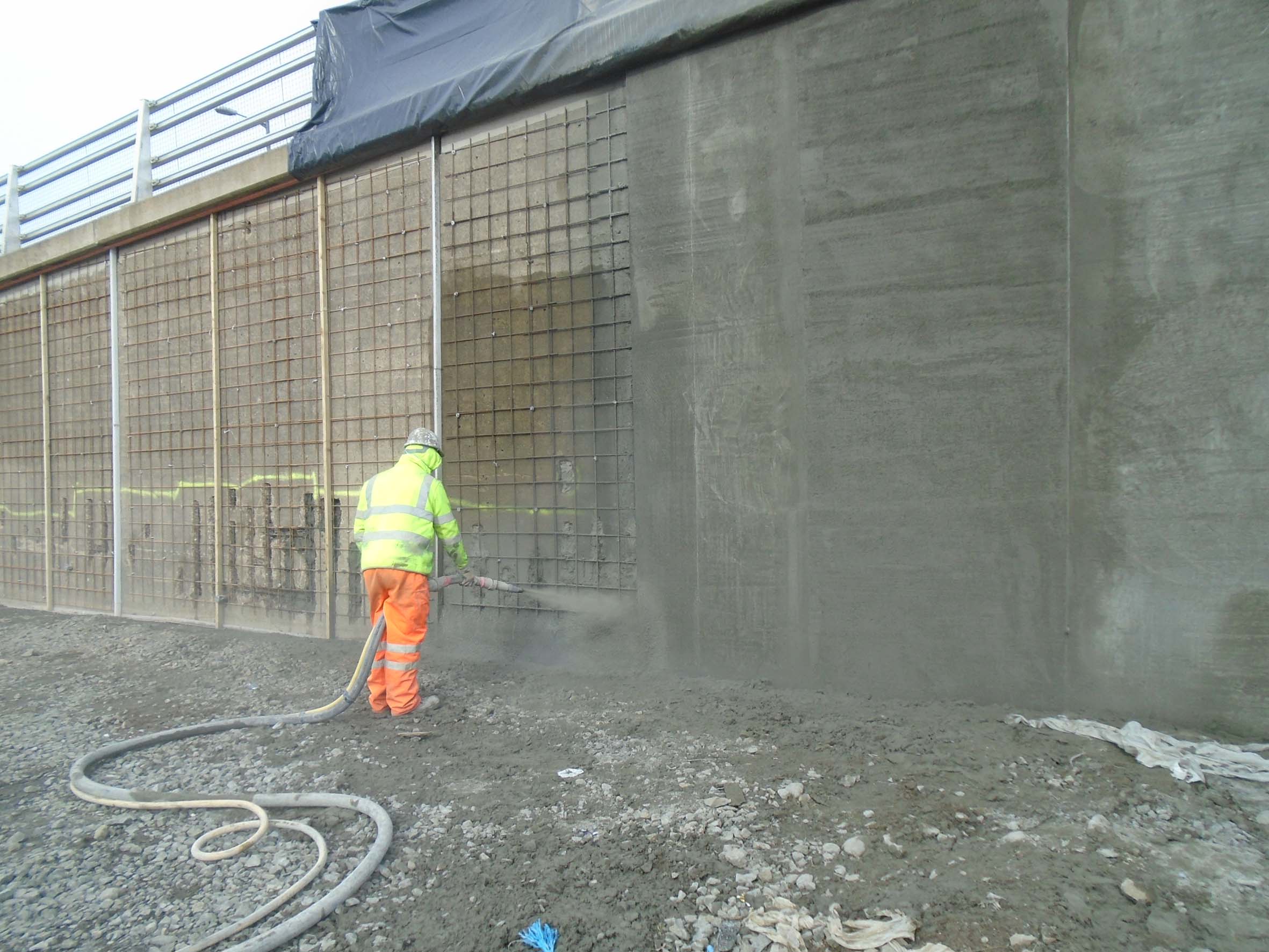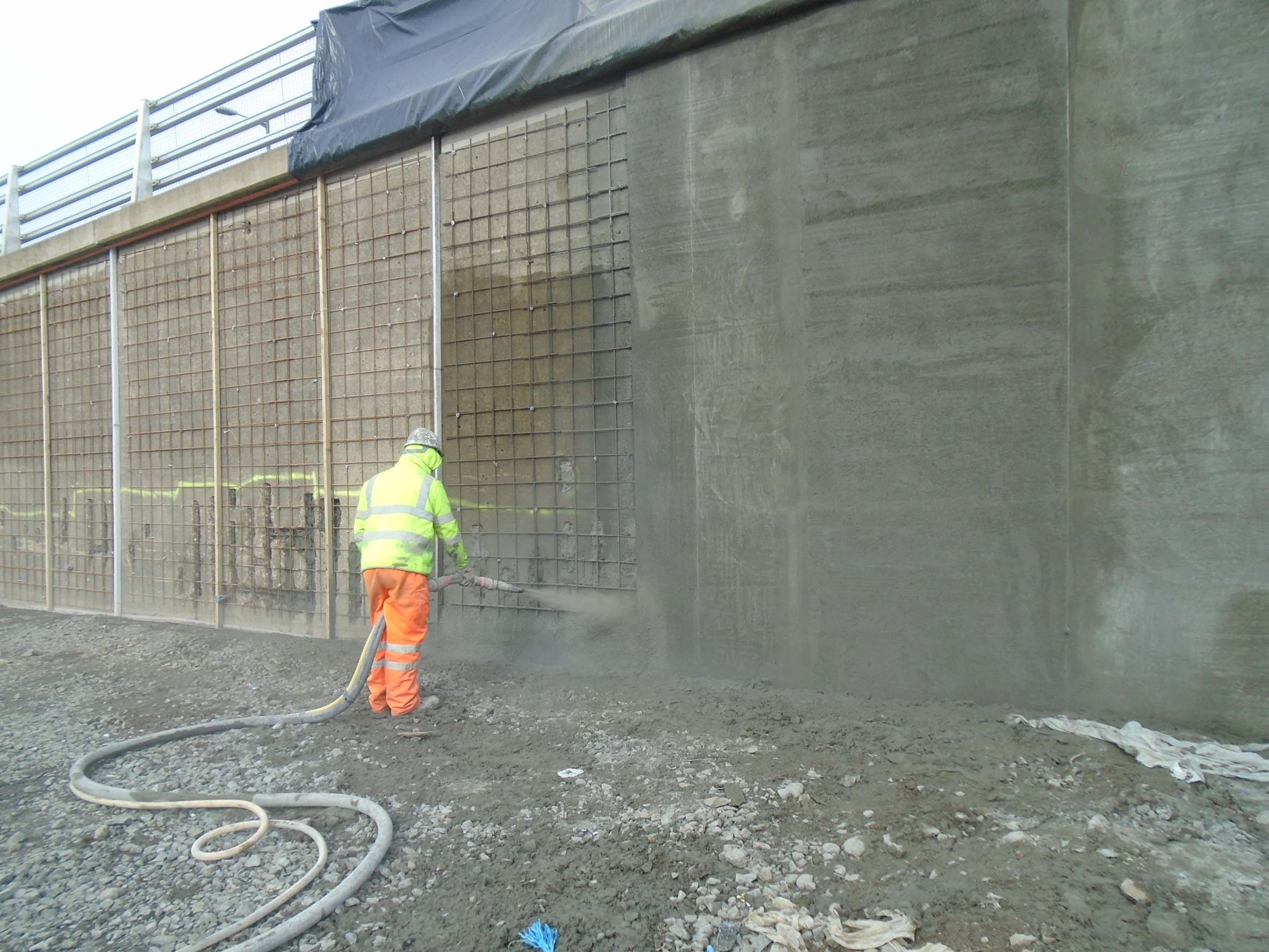 High performance webercem spray DSF by Saint-Gobain Weber was specified by BAM Ritchies for the repair of a concrete retaining wall on the approach to Blair's Bridge in Falkirk.
BAM Ritchies was commissioned by Falkirk Council to repair the retaining wall which had suffered progressive concrete spalling over its full length. Exposed reinforcement covered an area of up to 200 sqm.
Following a survey of the structure, the weak and delaminated concrete was removed by hydro-demolition. The surface was made ready for the installation of 69mm stainless steel formers which were fixed into position to match the movement joints in the wall capping beam. Around 40 tonnes of webercem spray DSF was applied to the structure incorporating A252 steel reinforcing mesh to the full 69mm thickness and hand trowelled to provide a flat profile.  A final flash coat was applied to give a uniform texture to the wall.
webercem spray DSF is designed especially for dry process spray application to give high early strength, reduced rebound and waste, and maximise application thickness. It contains alkali glass fibres that offer better strain relief and stress distribution and help to reduce shrinkage cracking.
Conformity testing to BS EN 1504-3 meets the requirement of a Class R4 repair product and complies with Highway Agency specifications for repairs to highway structures. It offers high-build – up to 150mm thickness can be applied in one pass on vertical and overhead faces – and has low permeability to water and chlorides.