StoCretec solution for Brandy Bridge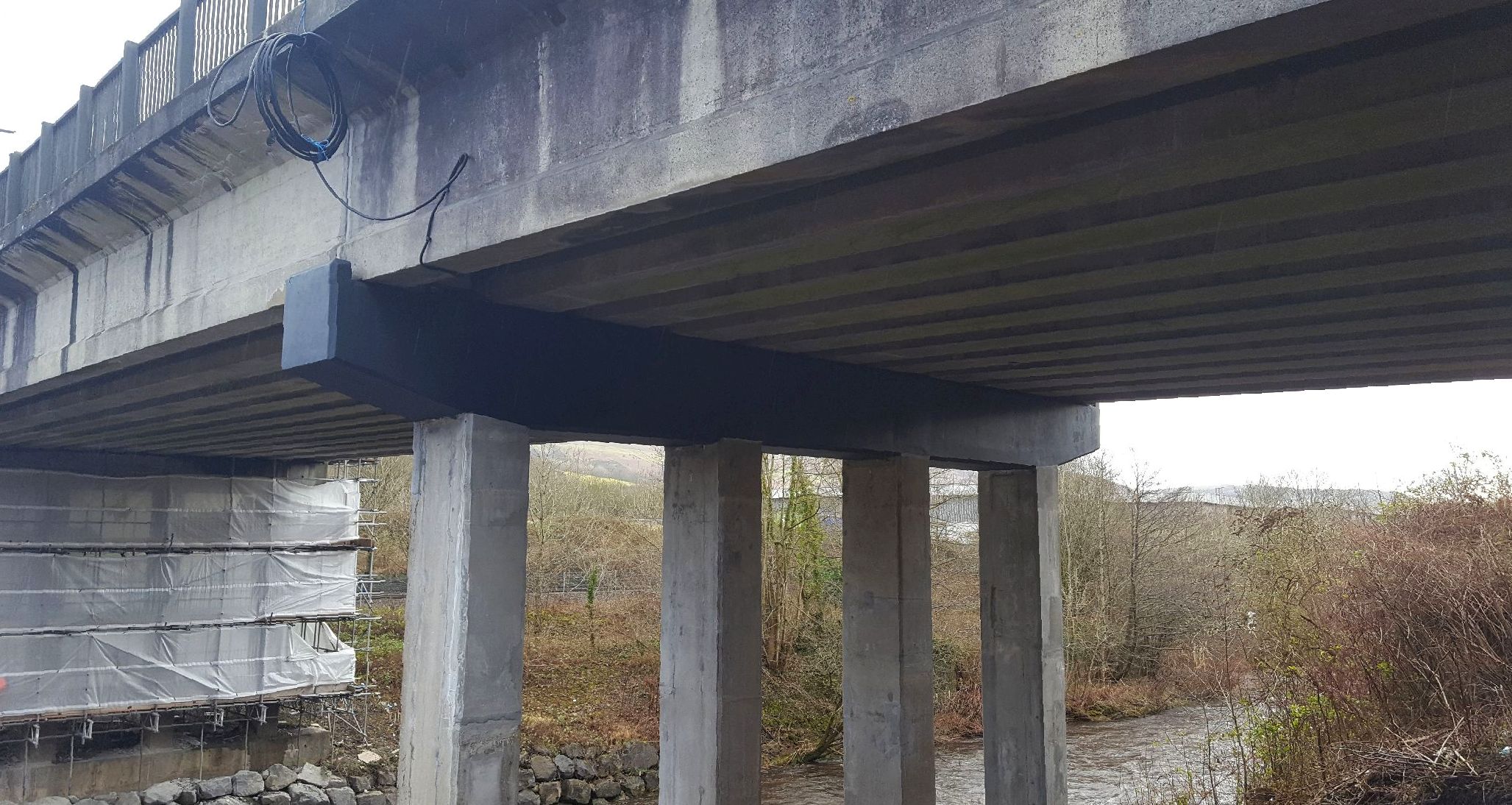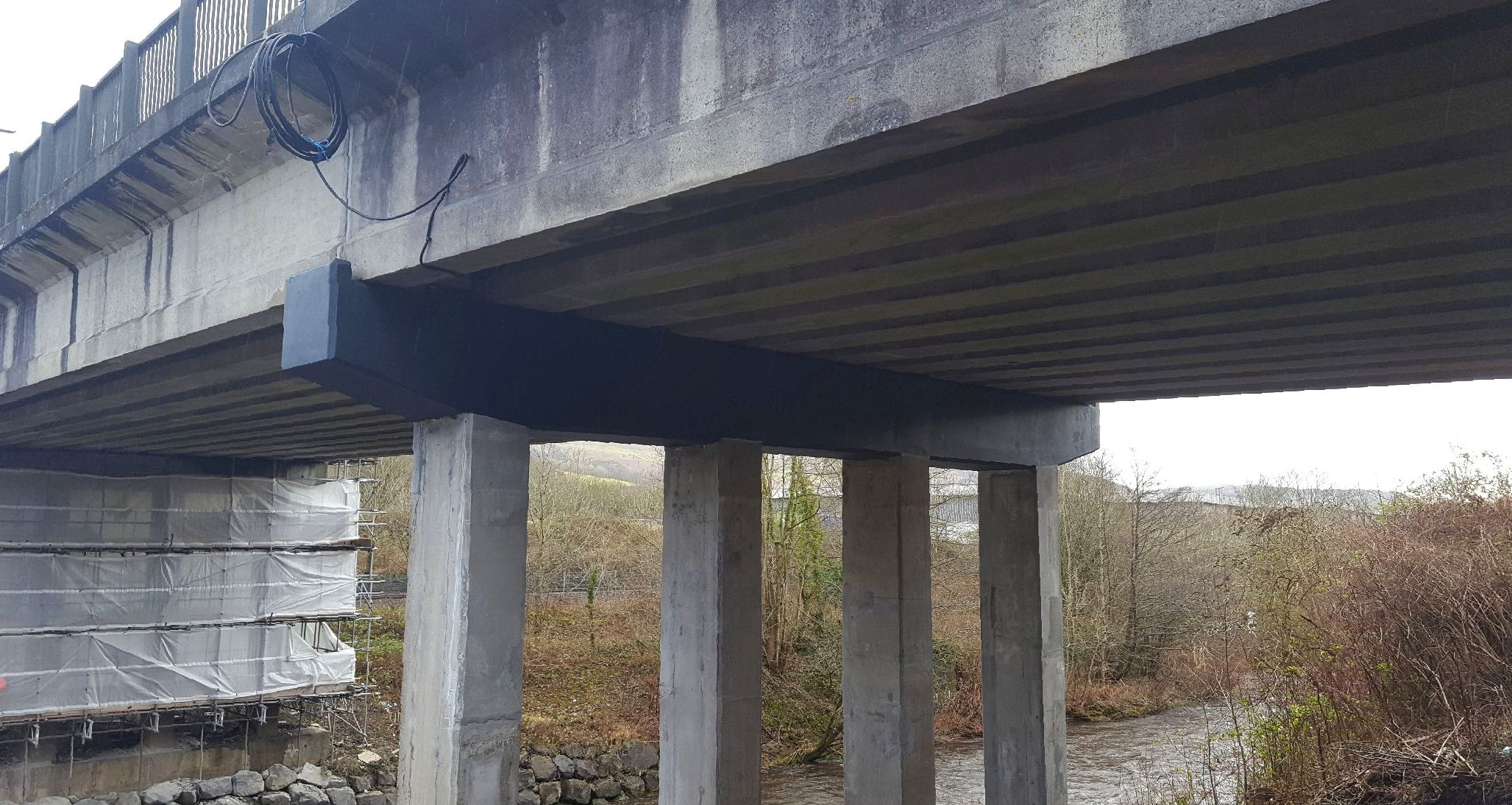 A package of StoCretec concrete repair products recently introduced into the UK market have provided the perfect solution for the refurbishment of a major road bridge in Wales.
The first of three piers of Brandy Bridge at Merthyr Tydfil was fully restored, using StoCrete TV 308 flowable mortar, TG 203 repair mortar, TF 204 fairing coat, StoCryl GQ Primer and StoCryl V700 protective coating.
The StoCrete TV 308 polymer-modified, flowable repair mortar was used to reinstate various parts of the cross-head beams and columns supporting the longitudinal bridge deck. Pumping the StoCrete TV 308 allowed the material to be applied at a rate of one and half tonnes per hour.
StoCrete TV 308 reaches a compressive strength in excess of 40N/mm2 within just 24 hours, yet also exhibits incredibly low shrinkage. Its low E-modulus means it's flexible and very strong, making it ideal for fast repairs to civil engineering structures such as bridges and viaducts. Another advantage is that it is resistant to frost and de-icing salts.
Using the StoCrete TV 308 alongside other StoCretec products allowed all the concrete repair and protection products to be sourced directly from a single specialist manufacturer. After other works were completed using StoCrete TG 203 polymer-modified repair mortar and StoCrete TF 204 cementitious protective fairing coat, the concrete areas were treated with the quartz-filled StoCryl GQ Primer. This provided a reliable surface onto which the StoCryl V 700 protective coating was applied.