Structural Renovations protects Observer Building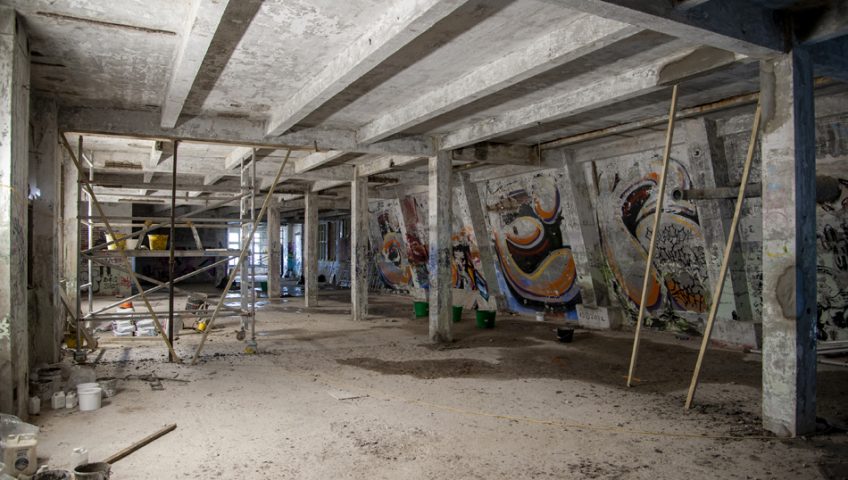 Structural Renovations Limited was awarded the contract to complete extensive structural repairs and apply protective coatings to all reinforced concrete within The Observer Building, in Hastings.
The building was originally constructed for the publishers and printers, F. J. Parsons, in 1924 and was subsequently used by The Observer Newspaper as both a printworks and its administrative centre, until it was vacated in 1985.
The building has since remained empty, allowing significant deterioration of the entire building fabric and in particular the reinforced concrete structure. Surveys conducted over the years have showed increasing damage, caused mainly by water ingress.
The building was purchased by White Rock Neighbourhood Ventures in late 2018, who, together with various funders, intend to bring the building back to life and utilise the enormous space available.
Works involved surveying all concrete surfaces to identify the full extent of defective concrete, before its removal back to a sound substrate. All exposed reinforcement was prepared with a proprietary primer then reinstated using a cementitious, polymer modified repair mortar.
Due to the sheer size of the structure internally (in excess of 5,000m²), it was decided that the protective anti-carbonation coatings would be applied by airless spray equipment. Approximately 15 tonnes of repair mortar will be used and over 2,000 litres of anti-carbonation coatings.
Due to the original design and construction of this building repairing was viable and demolition not necessary. The external elevations of the building will be repaired in the near future as part of a separate phase.