USL protects Bristol Car Park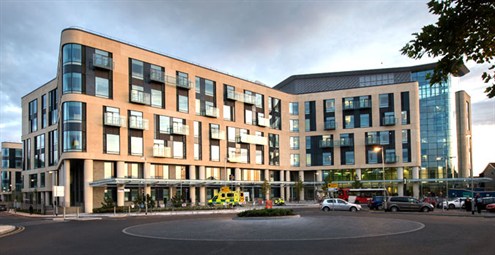 USL provided a waterproofing solution to the new Brunel Building carpark which was handed over to North Bristol NHS Trust by developers Carillion. The car park, located within the Brunel building extension, has more than 600 spaces for patients and visitors on site.
With key medical facilities below the first floor level, a combination of Blueshield PmB waterproofing by Pitchmastic PmB and Zoontjens paving provided superior structural waterproofing, insulated and then protected by Zoontjens trafficable Pardak parking system.
The Blueshield PmB system, which utilises over 40 years of tried and tested Pitchmastic PmB technology, outperforms many systems, as well as providing a market leading single point responsibility guarantee. The rapid installation and instant cure of Blueshield PmB provides the perfect surface to install the Pardak parking system.
One of a number of successful projects completed by USL StructureCare and Zoontjens, the solution offers long term value for money and superior protection to clients' assets.
North Bristol NHS Trust Project Manager Martin Warren stated: "We are pleased to have opened our new car park to patients and visitors and hope it will improve their experience when coming to the hospital."