VCTL expands ICCP solutions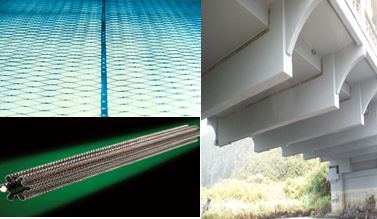 Vector Corrosion Technologies Limited (VCTL), a long-time supplier of Galvashield® embedded galvanic anodes and Ebonex® conductive ceramic anodes for historic steel frame buildings is pleased to announce that it is expanding its range of solutions for impressed current cathodic protection (ICCP).
VCTL is proud to announce that the company has entered an authorised distributor relationship with De Nora Spa to promote its well-known Lida® range of catalysed mixed metal oxide titanium anodes. The product line includes Lida® Mesh ribbon anodes, Lida® Grid mesh anodes and Stargard™ discrete mesh anodes. The products will be conveniently stocked at VCTL's location in the West Midlands to service European market needs.
Additionally, Vector has entered an agreement to represent the original conductive coating system, DAC-Anode from Corrosion Service in Canada.  DAC-Anode is a non-destructive surface-applied ICCP system that has a successful 30-plus year history of providing cathodic protection for multi-storey carparks, flat balconies and similar structures. The system consists of a primary current distribution wire, the DAC-Anode WB single component anode coating, and a DAC-Anode Overcoat, an optional acrylic finish for improved aesthetics.
For more information and specification support contact VCTL by phone (0) 1384 671414, email infoEU@vector-corrosion.com, or on the website at www.Vector-Corrosion.EU.