CEMPLAS RE-CONSTRUCTS JOINTS AT ELMSLEIGH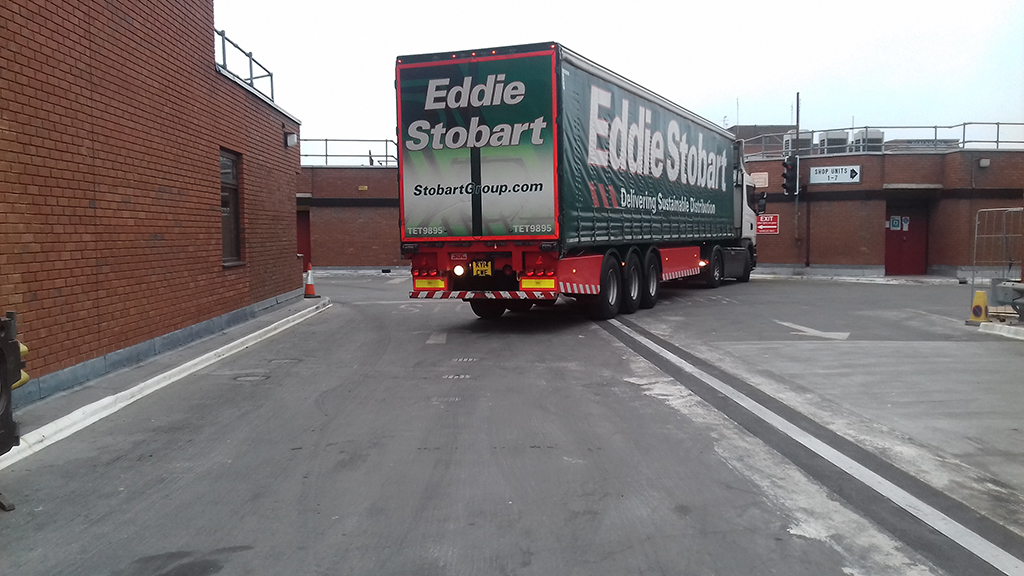 Cemplas have recently completed a full re-construction of the main mechanical movement joints to the Primary Service Deck above the Elmsleigh Shopping Centre in Staines, Middlesex.
With a market dating back to 1218, links to the stagecoach trade and connections such as Charles Dickens, Staines is a thriving town filled with historical importance with the Elmsleigh Centre itself an important and popular retail destination.
In order to finally banish long-term water ingress problems into the centre's retail space directly below the main service deck, Cemplas were appointed to remove and replace some 85 linear metres of troublesome longitudinal and transverse movement joints.
The Service Deck areas are subject to continuous loading from a range of delivery vehicles from small vans to articulated HGVs. Emseal's SJS Coverplate jointing system had been chosen by the project's designers as meeting the client's stringent performance criteria that would withstand such heavy and frequent loads being imposed on the service deck. The movement joint system is such that the cover plate is not attached to the concrete deck and doesn't loosen during load transfer and vertical deflection movement.
With access to the elevated Primary Service Deck via a single reinforced concrete service ramp, Cemplas also implemented a traffic management system that allowed the service areas to be continually accessed whilst the works were carried out and keeping disruption to retail tenants to an absolute minimum where possible.