WEBER REPAIRS KENT SEA DEFENCE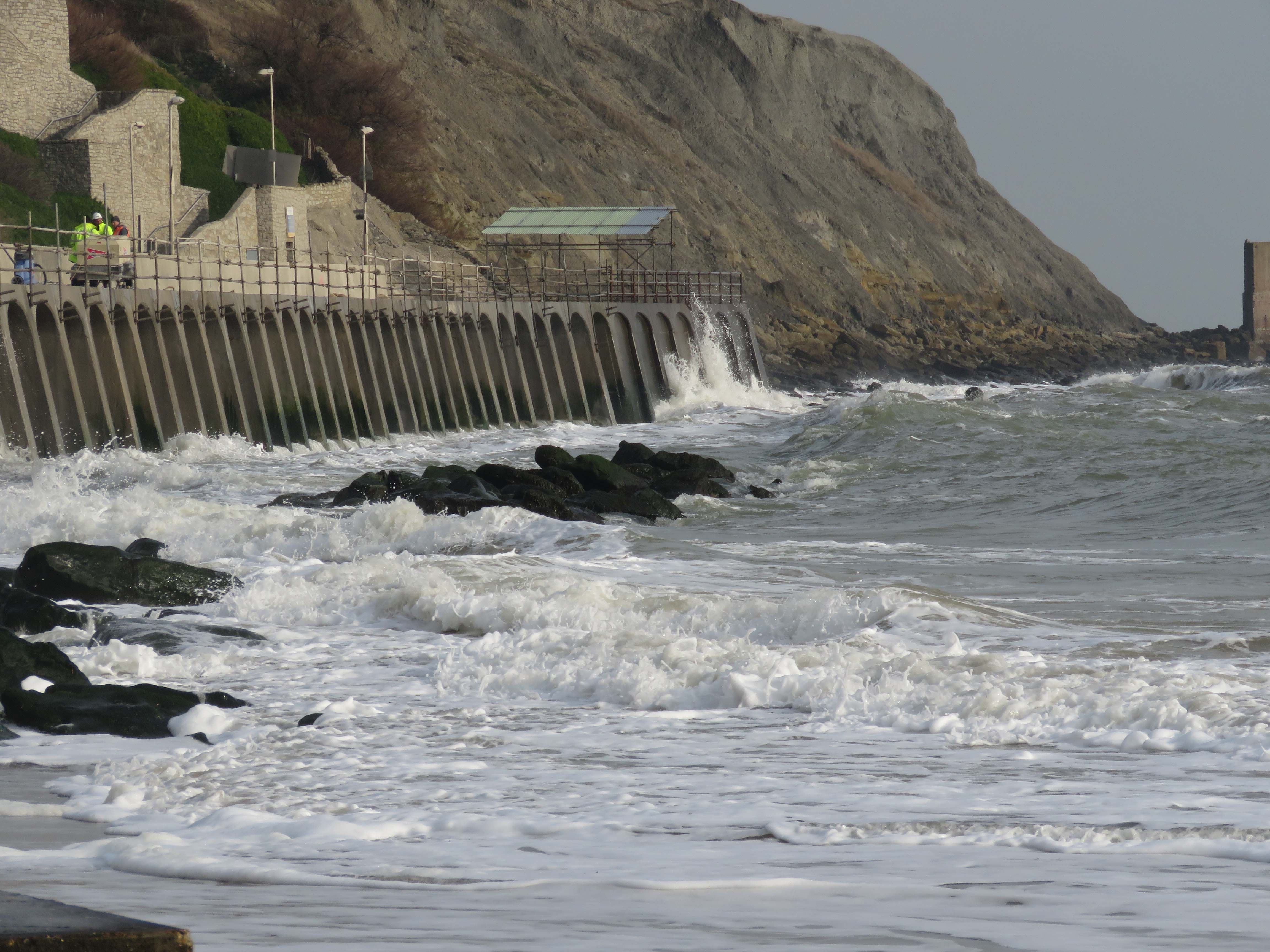 Webercem spray RS repair concrete from St Gobain Weber has been specified for the protection of a 75 year old sea wall in Kent which suffered damage over decades of continuous tidal erosion. Coronation Parade, built in the 1930s as a sea defence, is a concrete structure located in Folkestone spanning 340m.
Tidal action and the impact of chloride ingress had led to corrosion of the steel reinforcement with associated spalling. Birmingham City Laboratories, carried out the analytical service and designed the repair for main contractor Concrete Repairs Limited, Surrey.
The repairs required a method that would work within the short low tide cycle. A sprayed concrete repair method using webercem spray RS was specified. This is a rapid setting, dry-sprayed concrete is ideal for permanent repairs where time constraints demand early strength gain. It prevents wash out from the tidal water flow and minimises the penetration of chlorides.
Designed for dry-spray processes, webercem spray RS contains inert limestone aggregates, dust suppressants and accelerators. It has passed the durability test and the bonding adhesive standards of BS EN1504 and provides initial set in 15 minutes. In six hours it has a compressive strength of 10-15 N/sqmm.
It is primarily used in marine applications, river bridge abutments and structural repairs to concrete beams, columns and soffits and meets the standards contained in Exposure Class XF4 for long term durability being exposed in flood plain environment.