CLM protects Campbell Road Bridge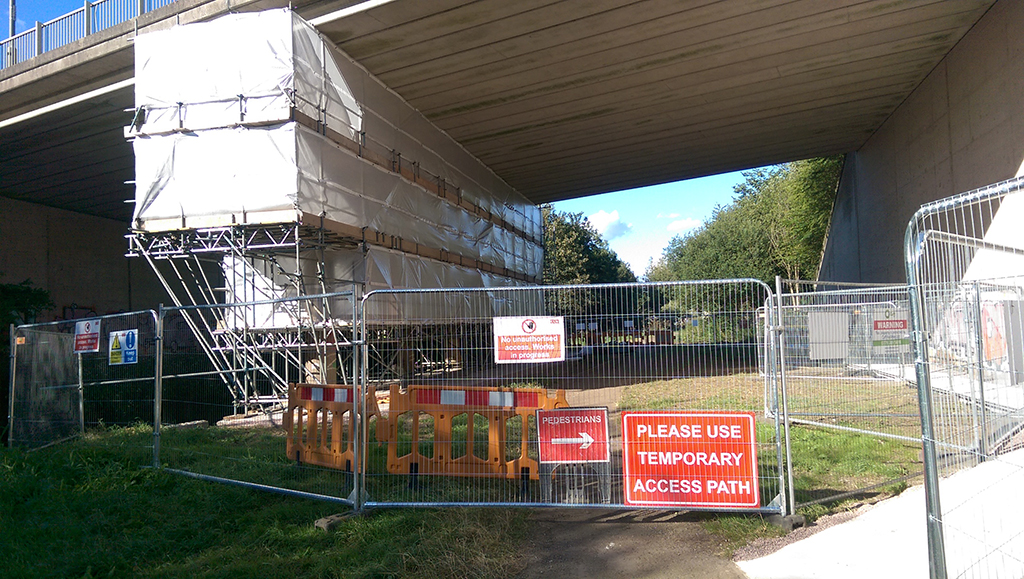 CLM Construction was commissioned by Kier Highways to complete concrete repairs and an ICCP scheme in Stoke on Trent for Highways England.
The Campbell Road River Bridge carries the A5006 over the River Trent adjacent to the A500. Water contaminated with chlorides was found to be leaking through the longitudinal and transverse bridge joints onto the supporting crossbeams and columns. The ensuing corrosion, delamination and spalling of the structure required sustainable intervention.
The scheme presented a number of challenges including restricted access, environmental considerations, working within an active flood plain, road closures, temporary works and site security. All posed significant difficulties that required a detailed and robust plan of action.
Despite the site restrictions encountered, CLM was able to successfully deliver the project within programme, completing all concrete repairs in accordance with strict design tolerances, installing and commissioning a mesh anode CP system on multiple structural elements and finally completing the works with a uniformed sprayed concrete finish. All this was achieved whilst maintaining public access and minimising disruptive road closures.
As one of few available day-time working sites on the Area 9 network, Campbell Road Bridge became subject to numerous site visits and audits from senior personal in Kier Group and Highways England, where the project was well received and gained excellent scores and reviews. This contributed to CLM/Kier through Highways England receiving a prestigious Blue Star award.