Flexcrete coating for Civic Centre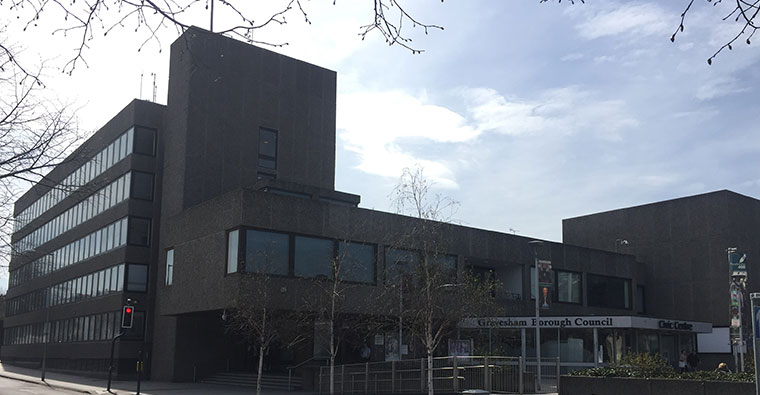 The exposed aggregate panels at Gravesham Borough Council's Civic Centre in Kent have been protected with a transparent anti-carbonation coating manufactured by Flexcrete Technologies, part of the AkzoNobel group of companies. The building's external walls were protected with Monodex Clear applied by specialist contractor Concrete Repairs Ltd.
The Civic Centre is an iconic 1960s building originally designed by Henry Thomas Cadbury-Brown, architect of the Royal College of Art and pioneer of British modernism. The £6 million project comprised refurbishment and repair of the exterior and interior of the building. Gravesham Borough Council required an anti-carbonation protection which would not significantly alter the building's original appearance.
A solvent-based coating was originally specified but, due to odour release of the solvent borne product during application, it was replaced by Monodex Clear. Monodex Clear is water-based making it being low hazard, low VOC and virtually odourless resulting in no disruption during installation. Monodex Clear is transparent and allows the original appearance of the substrate to be retained, whilst providing an excellent defence against carbon dioxide ingress and the effects of general weathering.
Monodex Clear significantly prolongs the maintenance free life of buildings and other structures. It cures to form an attractive satin finish which sheds dirt and retains clarity throughout its long life. It offers complete protection from carbonation and provides an effective barrier to water penetration, preventing acid rain attack and the ingress of airborne chlorides, whilst also allowing the release of moisture from the substrate.