Fosroc offers corrosion inhibitor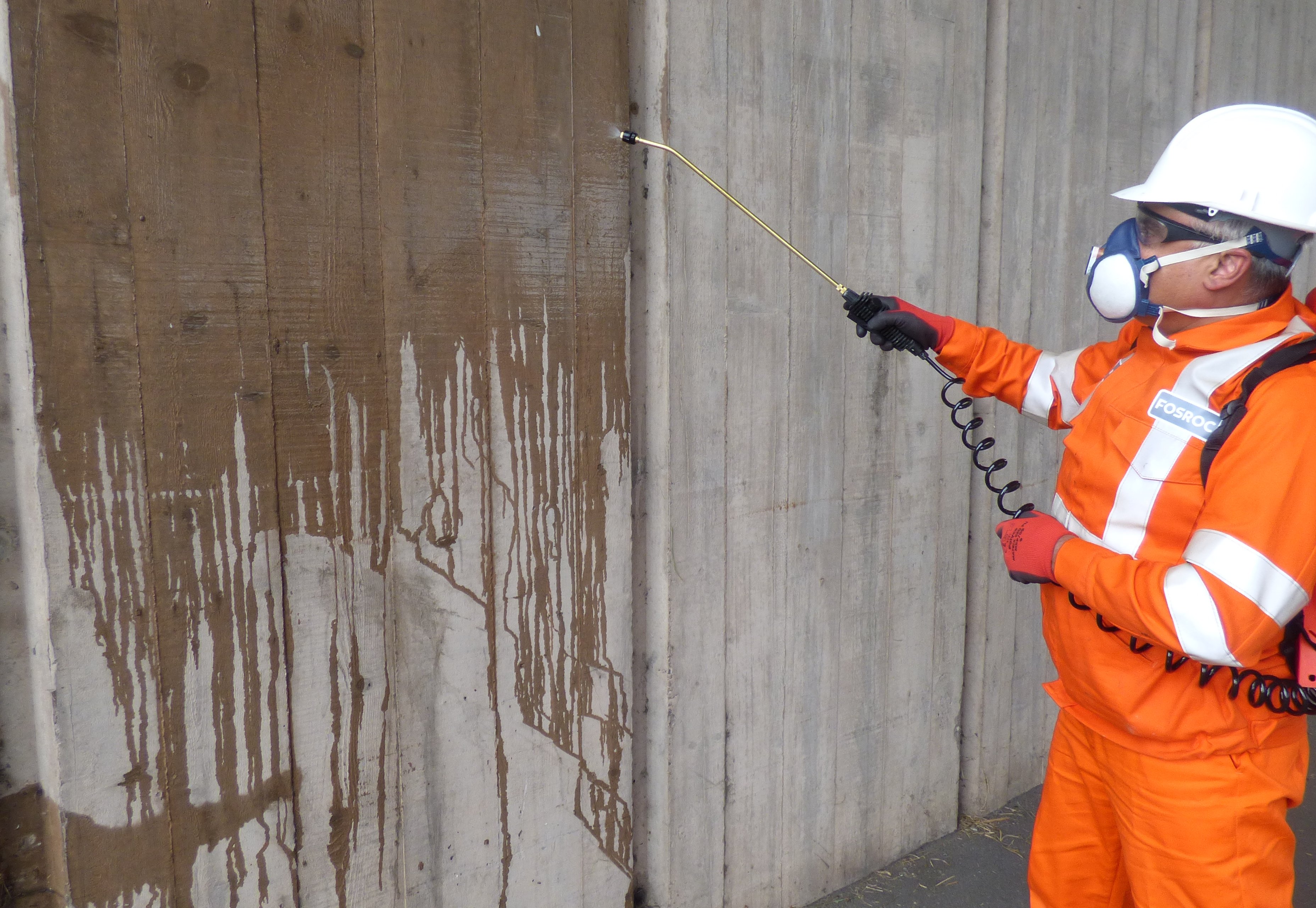 Fosroc has added to its extensive range of concrete repair and protection systems with Protectosil CIT, an advanced surface-applied corrosion inhibitor for steel reinforced concrete based on organo-functional silanes.
The use of a surface applied corrosion inhibitor is a cost effective method of managing issues caused by reinforcement corrosion. Corrosion inhibitors can reduce the amount of repairs that are undertaken, by managing contaminated, but undamaged concrete.
Fosroc Protectosil CIT is a unique product offering multi-functional steel protection and resistance against ingress. The product is based on silane technology providing very deep concrete penetration, and binding to steel and concrete. This means that the steel is protected by the formation of a bonded chemical barrier on its surface and the concrete is protected by the reduction of moisture uptake and chloride ingress.
Due to the strength of its chemical bond Protectosil CIT can be used on wet substrates and is even effective in tidal zones. It can be used on any uncoated concrete surface and is highly effective at managing incipient anode formation and corrosion induced by chlorides and/or carbonation. The product can be monitored for effectiveness using Linear Polarisation methods.
Fast and easy to apply, Protectosil CIT is normally spray applied to the concrete surface and quickly penetrates to the reinforcement. It has negligible visual effect on the concrete because it is a clear liquid, however if the project requires a coloured finish, it is possible to over-paint with Fosroc Dekguard coatings.