Intercrete for wastewater works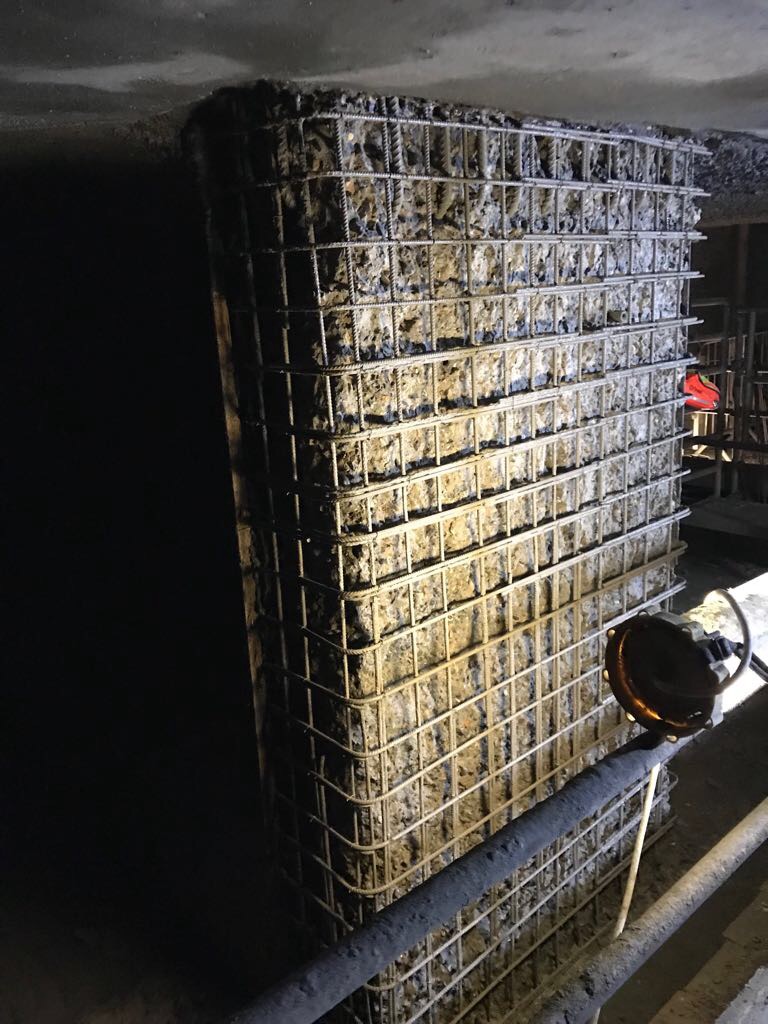 AkzoNobel's Intercrete concrete repair materials have been used to refurbish an underground inlet chamber as part of a major £16 million upgrade of Eastbourne Wastewater Treatment Works on behalf of Southern Water.
An Intercrete system was devised for the project, comprising a dry spray application of Intercrete 4801 repair mortar followed by a final coat of Intercrete 4840 cementitious coating. Almost 140 tonnes of Intercrete 4801 was applied over a six month period by Concrete Repairs Limited (CRL).
Dating back to 1997, Eastbourne Wastewater Treatment Works is located on the seafront and the vast majority of the works is located underground, beneath a fortress-style building. The project involved the refurbishment of the underground inlet channel that receives wastewater flows, as the concrete had deteriorated due to attack from hydrogen sulphide (H2S) gas and sulphuric acid. The Intercrete application was carried out at night when flows were low.
CRL used hydro demolition methods to remove the defective concrete before a dry spray application of Intercrete 4801 was undertaken. This is a high strength, waterproof, shrinkage compensated, class R4 mortar which exhibits extremely low rebound.
Intercrete 4840 is an innovative, two component, water based cementitious coating that benefits from modification with both a thermoplastic polymer, as well as an epoxy resin to provide a hard-wearing surface with greatly enhanced chemical and abrasion resistance.
The Intercrete range has been expanded following AkzoNobel's acquisition of Flexcrete Technologies, with Flexcrete products becoming known as Intercrete, part of the International brand.