Partial Collapse of Harbour Wall at Charlestown Near St Austell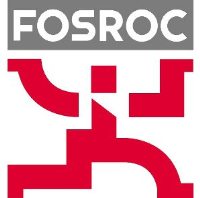 On the 12th February 2021 strong winds caused the partial collapse on the harbour wall at Charlestown near St Austell in Cornwall, UK. The harbour itself is a historic heritage feature of the town, comprised of impressive granite blocks. Once the wall was made safe and secure, an appropriate and sympathetic restoration was essential. Specialist contractor Aquasource SW Ltd was employed by the client to manage the project and repair the damage.
Aquasource SW looked to source the best products available for the restoration, including a suitable a rapid-setting dry spray material. As a well-known and trusted manufacturer of specialist construction products, Fosroc was contacted by Aquasource for expert advice. After the initial consultation with Fosroc's Technical Team, three key products were recommended for use; Renderoc DSR, Conbextra BM and Conbextra PM. Renderoc DSR dry spray was used to stabilise the remaining section of the wall so that placing of the large granite blocks could take place. The DSR product variant features rapid strength gain in addition to its fast setting properties, so was an ideal choice to facilitate the fast turnaround required for safe application and reinforcement. Fosroc's Conbextra BM and PM products were then used to place the granite blocks. The granite blocks were used in addition to pre-cast blocks that had been cast on site, designed specifically to match the existing ones. Conbextra BM (bedding mortar) and Conbextra PM (pumping and pointing mortar) supportsthe structural bedding and fills in gaps. All three products were supplied to site in less than 2 weeks. Fosroc provided full technical and site support for the project, and the main repair work was completed before the end of April 2021.
With the project completed safely, without delay and to the agreed specification, the client was delighted with the finished result, posting on Facebook: "Since the devastating damage in February, a truly amazing team of experts have worked tirelessly to restore our beautiful harbour." The contractor was pleased with their choice of products for the job, with Roger Wedlake, Head of Renewables at Aquaforce SW providing some great feedback: "I found Fosroc to be very helpful and responsive to what was an urgent and serious situation. We used Fosroc products both for the initial stabilisation of the Charlestown Harbour Wall (Renderoc DSR Dry Spray), and for the rebuilding of the wall in challenging tidal conditions (Conbextra PM and BM)."