RENDEROC DSR SUCCEEDS IN RESOLVEN WEIR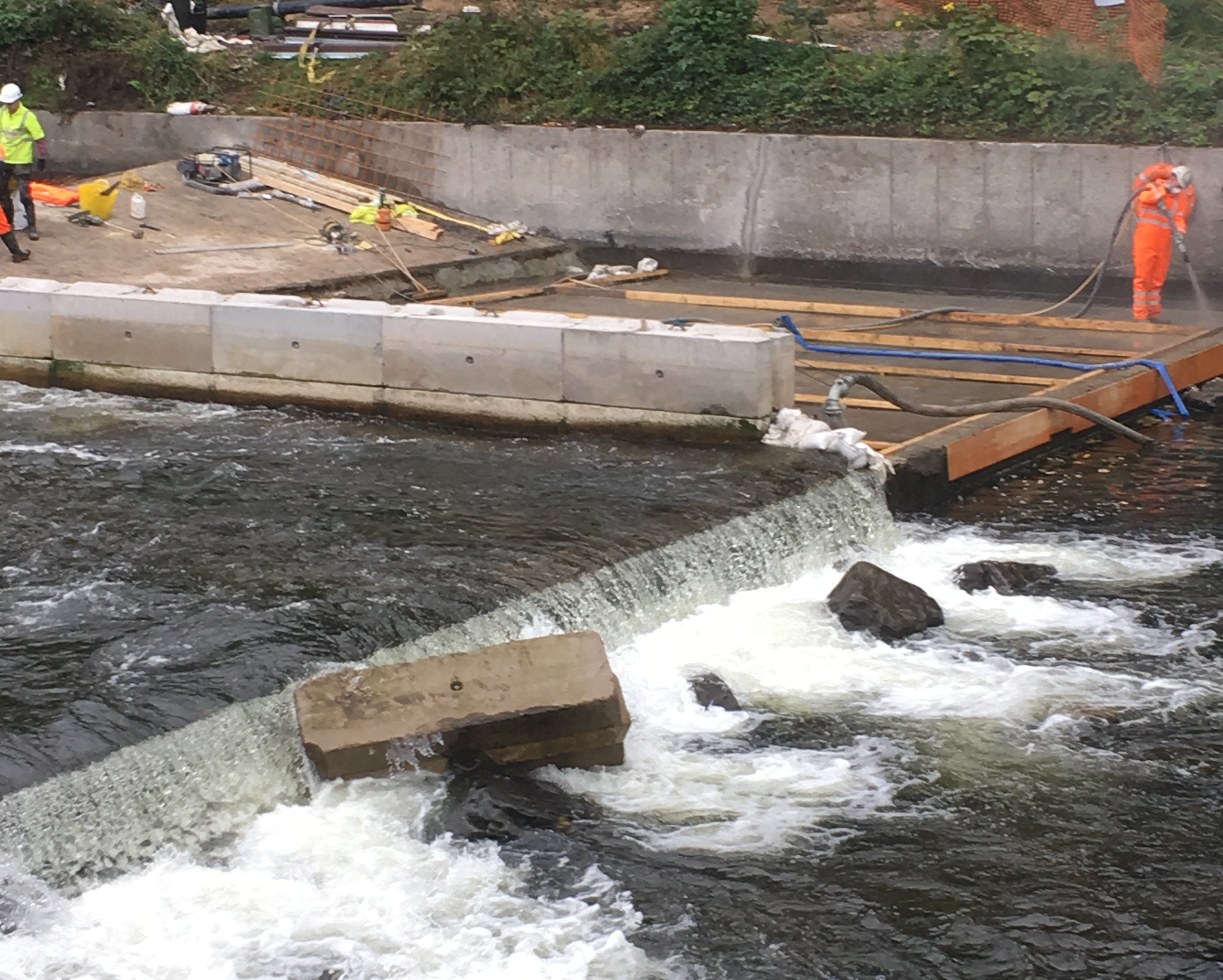 Renderoc DSR from Fosroc is the ideal solution for projects where repairs have to be carried out quickly in challenging environments, such as the refurbishment works to the Resolven Weir on the river Neath in Mid-Glamorgan.
A flat V weir had been installed in 1978 on the natural river section with a 28m channel width and 1:20 cross slope. However, over the years the face of the weir had become degraded and required repair. The location of the weir in a large fast flowing river required extensive measures to divert the flow, with the original project abandoned in 2016 due to high flows and the temporary works being washed away several times.
Fosroc suggested the application of Renderoc DSR rapid setting dry spray repair mortar which is designed for large area repairs such as bridges, marine structures and tunnels and may be used for large scale repairs and for overlay system. The dry spray application would enable the works to be undertaken quickly and the rapid cure would eliminate the risk of freshly placed material being washed away in case of flash flooding.
Contractor Sealability carried out the refurbishment works on behalf of Natural Resources Wales over a period of 4 months with approximately 3,000 bags being placed in three phases.
The introduction of Renderoc DSR, as an alternative option to the hand placed material previously specified by the engineers, ensured that this time the project was completed successfully.