Sika offers investigation service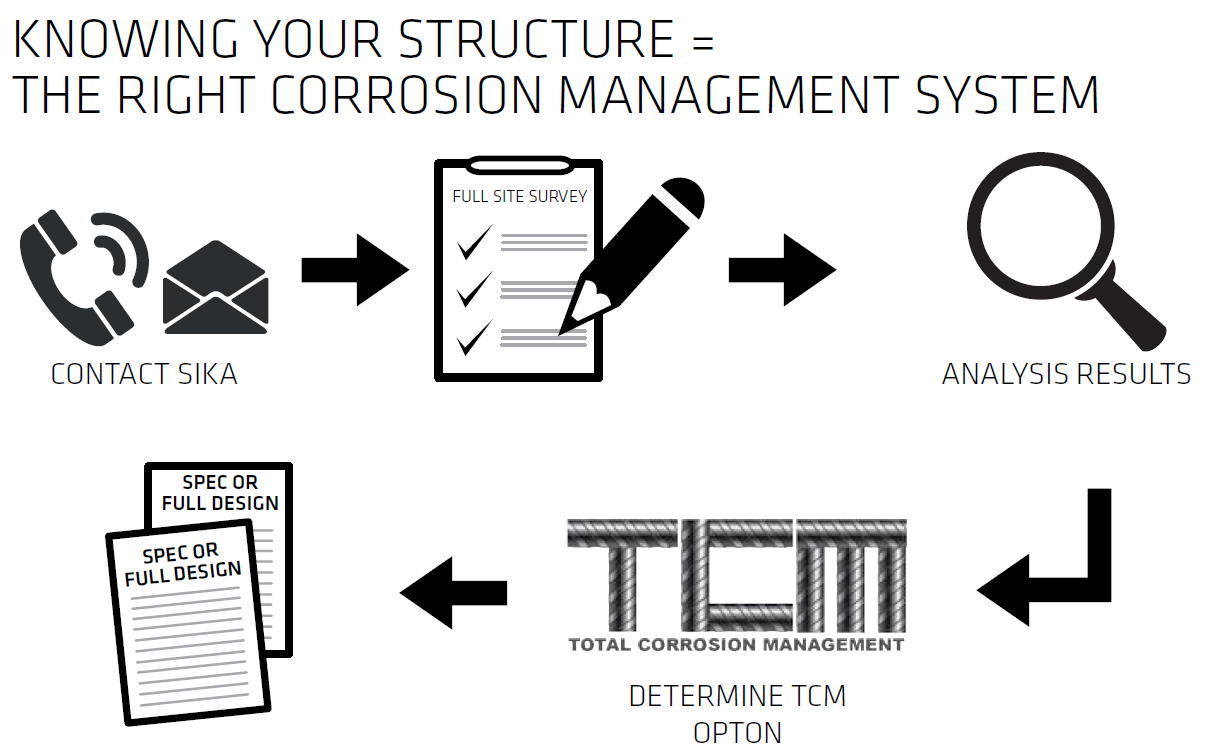 Global building product manufacturer, Sika, in conjunction with Vector Corrosion Technologies, has launched an investigation methods service to determine the root cause of corrosion within reinforced concrete.
The expert assessment can not only identify debilitating elements in buildings and infrastructure before visible damage occurs, it also helps inform the best course of action to take to avoid future corrosion and prolong the life of the structure.
Mark Shaw, Technical Manager at Sika, said: "In order to protect and prolong the life of a building, early corrosion diagnosis is vital. Our investigation service offers a reliable test as to how a building is reacting to its surrounding environment.
"It assesses the overall state of the concrete and helps determine the type of remedial action – if any – is required. The service is an extension of Sika's Total Corrosion Management solution that offers the best principles and methods of concrete repair and protection in accordance with EN 1504."
Investigation methods carried out during Sika's concrete assessment service include a visual survey of corrosion damage; dust sample analysis for chloride content; cover meter readings; carbonation; steel half-cell mapping; steel continuity; steel corrosion-rate mapping, and concrete resistivity mapping.
To ensure the right concrete management corrosion system is specified for the repair and protection of your building, contact our investigation team on 01707 394 444. They will work with you to develop a full-site survey scheme and provide an analysis of results which will determine the best course of preventive action to take.